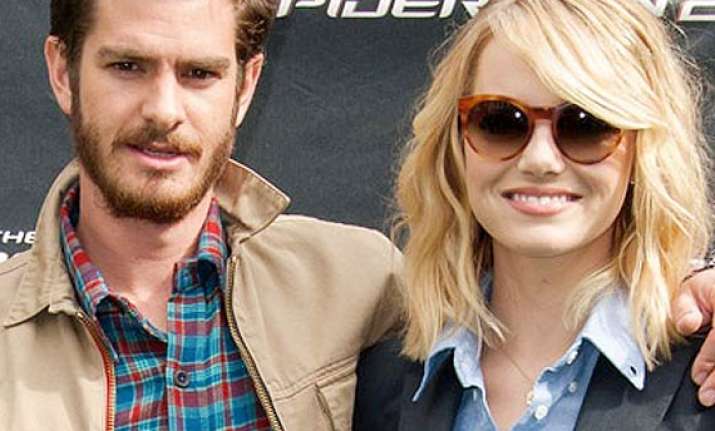 Los Angeles: Popular chat show host Ellen DeGeneres left actors Andrew Garfield and Emma Stone embarrassed by questioning them about their relationship.
"The Amazing Spider-Man 2: Rise of Electro" co-stars, who have been sharing a romantic off-screen chemistry since 2011, appeared on the show Thursday with Jamie Foxx.
Foxx also played his part well by joking about the couple, saying: "What do you guys do? I mean do you guys stay in separate rooms or ... I've been wanting to know this for a while. I've been wanting to know what do you guys do?
"I ain't trying to get in your business. I just wanna know what y'all do."
Garfield tried to handle the query smartly by saying: "Here's the thing, you know the answer to that because we've been sharing the same bedroom."
To that, DeGenres said: "Oh, it's you two. I see,'' adding, ''You're the couple that everybody talks about."
She even commented on their "great chemistry".
Stone brushed it off, laughed and steered the conversation towards the movie.