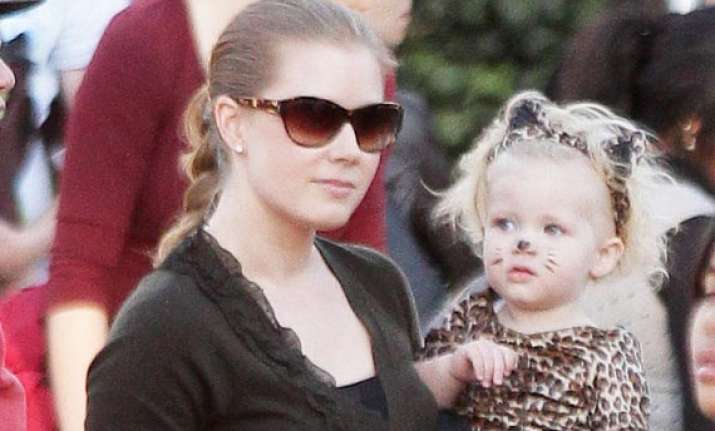 Los Angeles, June 23: Actress Amy Adams's three-year-old daughter Aviana was shy of interacting with her "Man of Steel" co-star Henry Cavill but his costume helped her open up.
Cavill, who plays the lead role of Superman in the latest movie of the superhero, tried to break the ice and speak to Aviana, but failed, reports contactmusic.com.
"She was always quite shy when I tried to talk to her. She then took the opportunity to actually look at my outfit and she wanted to touch it," OK!magazine quoted Cavill as saying.