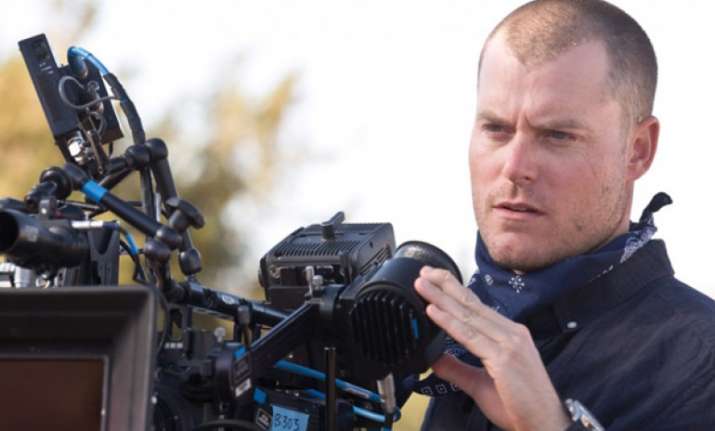 Rawson Marshall Thurber is happy with Hollywood getting influenced by Bollywood, and infusing Indian elements to its storyline. The American filmmaker says the foreign film industry has moved into an "exciting" phase after opening doors to diversity, and hopes he gets to work with Indian actress Priyanka Chopra soon.After making a successful debut with 2004 film "DodgeBall: A True Underdog Story", Thurber went to make films like "We're the Millers" and "Central Intelligence", which was aired in India last month on Sony PIX. At the moment, he is working on a new project "Skyscraper", which stars Dwayne Johnson.
While working on "Skyscraper", Thurber has stumbled upon a common link connecting him with Priyanka. 
"The movie that I'm making right now is 'Skyscraper' with Dwayne Johnson. Beau Flynn is the producer, and he was also the producer of 'Baywatch' and Priyanka was in that... I hope I'm lucky enough to get to work with her," Thurber told IANS over phone from Los Angeles.
Priyanka scaled new heights after landing into the foreign television space with "Quantico", which turned out to be the road leading her to Hollywood. Her debut film "Baywatch" failed to make a mark at the box office, but Priyanka got noticed for her act as the female villain Victoria Leeds. 
Bollywood's 'desi girl' now has big projects like "Isnt It Romantic?" with Rebel Wilson, Liam Hemsworth, Adam Devine and "A Kid Like Jake", also starring Jim Parsons, Claire Danes, Octavia Spencer, Ann Dowd and Michaela Watkins, in her kitty. 
From Priyanka, Deepika Padukone, Irrfan Khan to Nimrat Kaur, Indian actors are making great strides in the West. 
Thurber says there is a better understanding about Indian cinema in his side of the world due to the exchange of talent. 
"Absolutely... There is no doubt (that the understanding of Indian cinema has increased over time with Indian stars heading to west). I have to say that I am literally under educated about Indian cinema and Bollywood at large, but I do think that the Indian cinema and Bollywood are definitely more present in the Hollywood filmmaking than it has ever been," said the 42-year-old. 
Thurber, who is also associated with other aspects of showbiz as an actor, a writer and a producer, is excited about the new phase. 
"It is really exciting. The more voices that we put out, the more actors we can put in our movies...It makes the world a smaller place which is great."
Thurber says he loves the thrill of action, and that is what attracts him to the genre. 
"I really love action movies. My next is an action movie with Dwayne Johnson. We are about a month away from shooting. That is a straight up action movie. I am excited to learn more about it. And hope to make a really good movie." 
"Skyscraper" is set in Hong Kong. It revolves around a man, played by Johnson, and his attempt to rescue his family from a "giant building on fire". 
"We are shooting majority of it in Vancouver and then portions of it in Hong Kong," he said.
(With IANS Inputs)
Read More
What! Priyanka Chopra once aspired to become a cleaning lady, watch video
These pictures of Priyanka Chopra posing with Bryan Adams go viral
For more entertainment updates, follow our Facebook page