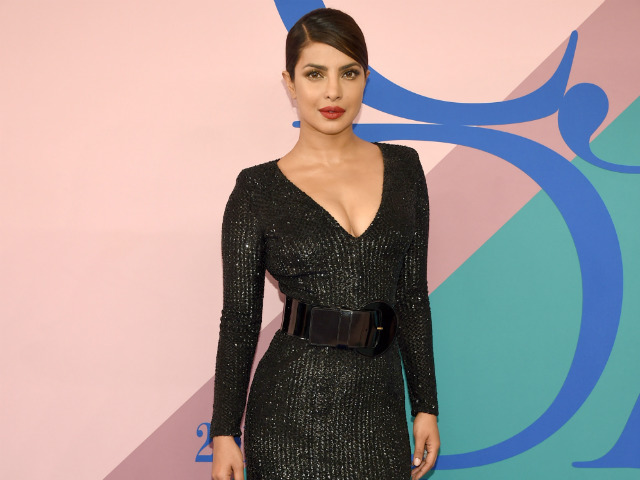 Priyanka Chopra, who recently created waves across the internet for sharing selfies with legendary Canadian singer Bryan Adams, is back in the news. The Baywatch actress opened her heart out and, revealed some interesting facts about her.  PeeCee went candid all the way and said as a young girl she wanted to become a cleaning lady as she loved to clean the floors, room and everything. She further revealed that obsession with cleanliness was so much that her mother Madhu Chopra got worried that her daughter would end up being a maid.
In an interview with BUILD LDN, Priyanka Chopra said, "The first thing that I wanted to be when I grew up was a cleaning lady. Yeah, I wanted to be a maid. I loved cleaning and I loved the broom. I literally loved getting down on my fours and cleaning the floors and my mother got very worried that that would be my ambition. Not that there is anything wrong with it, I still like cleaning and I still do it myself".
The actress, who will be seen next in two Holywood films, A Kid Like Jake and Isn't it Romamtic, also spoke about her first big break. She said that winning beauty pageants Miss India and Miss World helped her to gain stardom. Watch the video right here.
Meanwhile, Priyanka is executive producing a comedy series about Bollywood's dancing diva Madhuri Dixit's life for US network ABC. According an exclusive report by variety.com, the yet untitled series is based on the real life of Madhuri, who will also executive produce the project. The story would follow how Madhuri settles down in the suburbs of the US with her bi-cultural family and tries to bring her colourful lifestyle to an otherwise dull town.
For more entertainment updates, follow our Facebook page