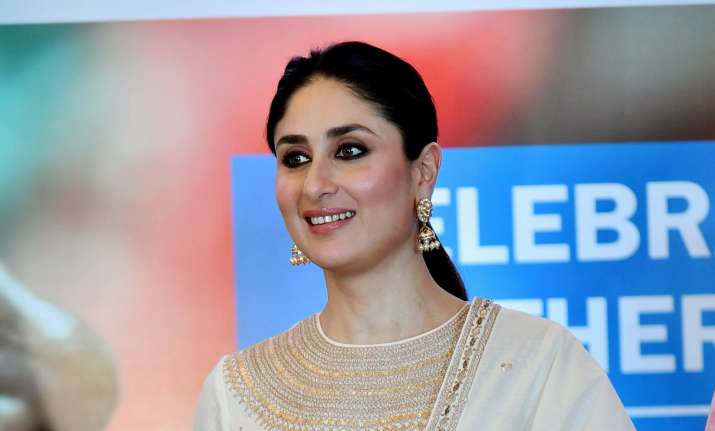 On the occasion of Mother's Day, actor Kareena Kapoor Khan specially mentioned all fathers, including husband Saif Ali Khan for their constant support. The 37-year-old actor, who welcomed her first child Taimur with Saif in 2016, said a father's role is equally important as that of the mother's in raising the child. 
"I chose to celebrate Mother's Day with you all. But my son is celebrating Father's Day with Saif and it has been possible because of that support," Kareena said at panel discussion on UNICEF's #EveryChildAlive campaign here. "I'd really like to thank Saif... I was extremely exhausted after childbirth. First thing is you want to put your child on your chest, your breasts... To give warmth to the child. With my eyes half-shut, I would say, 'Saif, put Taimur on your chest. Give him that kangaroo love'. When the mother is recuperating from childbirth, the father must step in. Today, we must champion those fathers. A shout-out to them as their help is important in the well being of the child," she added. 
The actor, who is UNICEF's Goodwill Advocate, said the couple ensures that their son is taken care of by either of them. "We need to share the load. Of course, what the mother can do the father can't. But then there are a lot of things a father can bring to the table that a mother can't. Taimur loves his time with his mother. I spoil him with the warmth and the cuddles. His father is trying to teach him cricket. 
"So, there are times when we both try to balance it out. That when he's not around, I am. If I'm doing a film, Saif tries to be at home. These days, I've kind of taken it up as he's been out shooting for three-and-a-half months to be there for Taimur." Kareena said she is fortunate to have a "great support system" in her family and team who help her round-the-clock in raising Taimur. 
"I have a good set of helpers. It would be unfair not to mention them. I would like to thank them. And grandparents are always to the rescue," she said.
(With PTI inputs)
For all latest news, keep checking our Facebook page