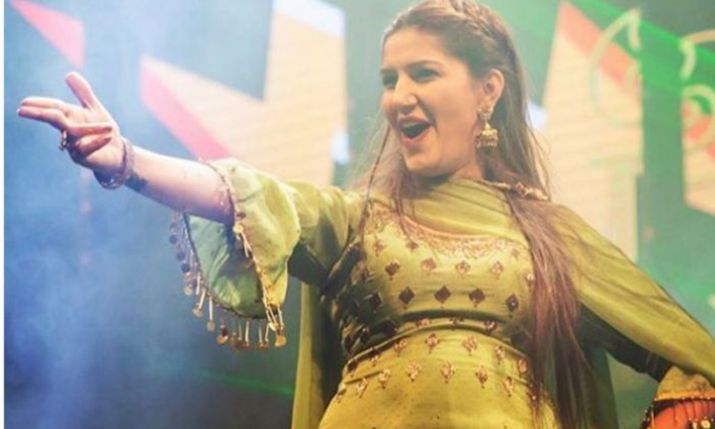 It's often said that "dance like no one is watching" and surely Sapna Choudhary is one famous personality who took it very seriously. Sapna, who is truly a sensational dancer, is one of the most google-d personality because of her famous dancing videos. With an ever growing fan base on social media, Sapna Choudhary is a Haryanvi dancer and also, a former Bigg Boss contestant.
Popular for her stunning or killing (which is the correct word!) dance moves, this notable Haryanvi figure Sapna Choudhary performs on songs of different Indian languages including -Haryanvi, Punjabi, Bhojpuri, and Bollywood. Her each song be it Teri Aakhya Ka Yo Kajal, Chetak, or Tere Thumke to name a few is a SUPER HIT. These songs ultimately top the list of wedding playlists.
Recently, Sapna was in Kolkata for a wedding and she was seen dancing with the bride in a marriage procession. The dancer was performing to her own hit number Hatt Ja Tau from the movie Veere De Weeding.
Check out the latest Sapna Choudhary dance video here:
In the video, Sapna can be spotted in a sea-green coloured suit where she was nailing her Desi style. In today's time, Sapna enjoys a massive fan following on social media and she keeps her fans hooked by sharing dazzling pictures often. Her fans certainly appreciate her rustic performances and her posts.
Here's an interesting piece of information for our readers as well, Sapna Choudhary will soon be seen in the upcoming Haryanvi web-series titled Chachi Ram Ram with Neelam Choudhary.
For all the latest Bollywood updates, check out our Facebook page!
Also Read: Latest Sapna Choudhary Songs: Watch and Download Hit Haryavni Dj Songs