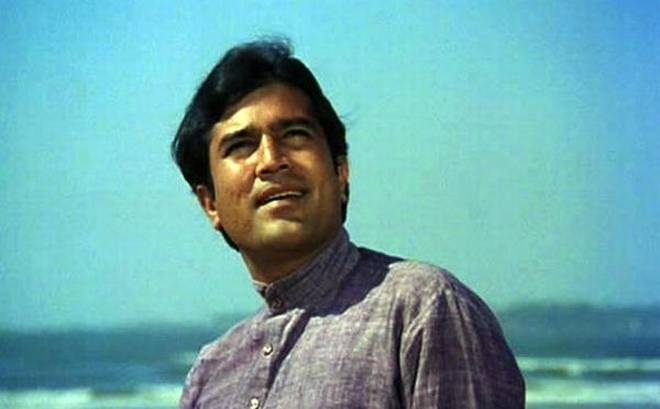 Actors may come and go, but not another Rajesh Khanna will ever take birth in Bollywood. For those who have watched some legendary films of Indian cinema, they might know what 'Kaka' meant for the industry. From Anand to Kati Patang, the first superstar of Hindi cinema has churned out many gems that remain unmatched, unmountable even to this day. On his 76th birth anniversary, let's look back into the life of Rajesh Khanna and the legacy he left behind.
Rajesh Khanna was born on December 29, 1942 in Amritsar. His real name was Jatin Khanna, before he made a mark in Bollywood. He changed his name from Jatin to Rajesh Khanna on his uncle's suggestion who wanted him to act in films. He is also addressed as Kaka in the industry fondly by many. He has churned out many hit films including Aradhana, Do Raaste, Khamoshi, Saccha Jhoota, Guddi, Kati Patang, Amar Prem and Anand. With his superhit film, he brought the Indian cinema to a pedestal where it had never been before. He ruled over the hearts of millions of Indians and continues to do so even after six years of his death.
On his death anniversary, India TV's editor-in-chief Rajat Sharma remembered the actor with utmost fondness and respect. He wrote, "Remembering Bollywood's first superstar, the late #RajeshKhanna on his birth anniversary. May God grant him eternal peace. Watch how he reacted when I once asked him to take oath in #AapKiAdalat ."
Rajesh Khanna's name has been considered synonymous to fine cinema and a rare charisma. With his films that displayed a plethora of emotions, he made his audience laugh and cry with him, sometimes both at the same times. He was immensely popular among young women who used to write letters in blood for him, but the heartthrob lost his heart to Bobby actress Dimple Kapadia. He married Dimple Kapadia, who was 15 years younger to him at her father Chunnibha Kapadia's bungalow in 1973.
Together they had two children Twinkle Khanna and Rinke Khanna. His daughter Twinkle Khanna is now a best-selling author of India with three books that have already hit the stands and many more to come. Interestingly, Twinkle Khanna shares her birthday with father Rajesh Khanna. Today, the actress-turned-author has turned 44 years old. She is married to superstar Akshay Kumar who is super proud to have her as his wife (As he told us umpteen times on his social media).