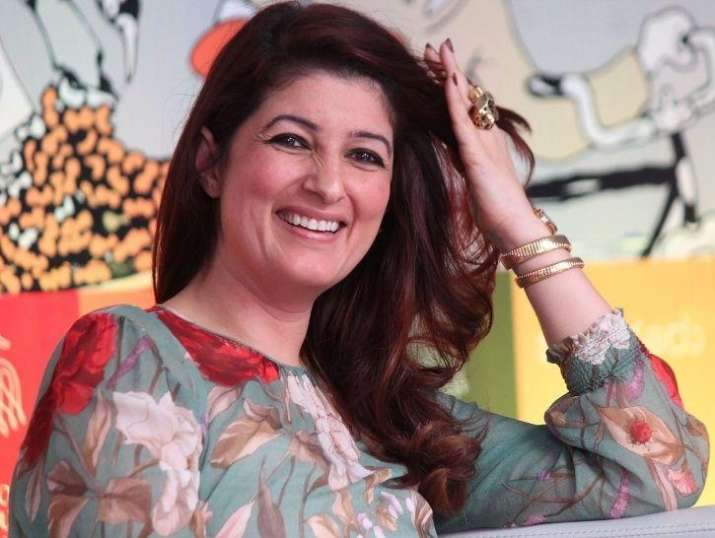 Bollywood actor Twinkle Khanna will turn a year older on December 29. While the actress-turned-author is celebrating her special day along with her family in Thailand, we have brought to you a compilation of her sassiest tweets.
Despite coming from a Bollywood family, Twinkle never allowed the pressure to be a star to obstruct her from doing what she wants. After ''failing spectacularly'' in films, as she says, Twinkle began following her heart. She opted for interior designing and then ended up becoming an author and columnist. She made her debut as an author with Mrs. Funnybones and has so far written three books in total. The Legend of Lakshmi Prasad and Pyjamas Are Forgiving are her other creations.
Twinkle Khanna is unapologetic and unabashed. We love to hear her. She can speak on any issue related to women, patriarchy, societal pressure, etc and all dip in sarcasm. We regularly get a glimpse of her witty wisdom on Twitter. Twinkle, when appeared on Koffee With Karan 5, was just refreshingly fresh. From taking a jibe at husband Akshay Kumar to making fun of her own acting career, Mrs. Funnybones can laugh at her own expense.
Her Twitter bio is enough to give you an idea of this ''heavily armed'' lady. ''A bona fide member of an ambiguous tribe of the new age Indian woman; heavily armed with the weapons of my choice: google and lame jokes," explains it well,'' it reads.
So, on her birthday, let's appreciate wit and humour of one of the sassiest celebrities of Bollywood.
Every Indian woman's story; we ask for a cape and get handed an apron:) pic.twitter.com/6gDUc8khoa

— Twinkle Khanna (@mrsfunnybones) December 17, 2015
Navigating through a maze of craters on the lunar surface #SundaySojourns pic.twitter.com/HkdAbBq894

— Twinkle Khanna (@mrsfunnybones) September 18, 2016
Must avoid putting my foot in my mouth this week unless I want to snack on bandages& iodex:) #ReturnOfTheLimpingJedi pic.twitter.com/mszL4KVzIj

— Twinkle Khanna (@mrsfunnybones) November 26, 2015
Radhe Maa looking mighty relieved that the world is now distracted by Peter and the shenanigans in Bora Bora.. pic.twitter.com/vxAxtatvCP

— Twinkle Khanna (@mrsfunnybones) August 31, 2015
Turkish lady:No one safe 'cause Putin has his testicles all over Turkey Me:Err..You mean tentacles? She:Yes Yes!Testicle-Tentacle same thing

— Twinkle Khanna (@mrsfunnybones) April 17, 2016
If Twinkle wasn't bad enough now there is a possibility of getting called Twikky - God help me ! Hahhaha pic.twitter.com/y3u6B3Zrau

— Twinkle Khanna (@mrsfunnybones) November 30, 2015
All set for Christmas and Santa forget about presents, this year I would just like some cash please #MerryDemonetization #hohoho pic.twitter.com/DVsv8kVkVh

— Twinkle Khanna (@mrsfunnybones) December 18, 2016
Getting trolled by the baby about my name-'Twinkle Twinkle If you are a little star why don't you live in the sky' Good grief !

— Twinkle Khanna (@mrsfunnybones) August 2, 2016
Fit in-into a dress,a group,all the way to some version of a snug casket-How about trying to carve out a larger space instead? #BabaTwinkdev

— Twinkle Khanna (@mrsfunnybones) December 18, 2016
Someone tells me-2018 this will be the Rs500 note and Rs2 coin-Under given circumstances-probable or they just taking the Mickey out of me! pic.twitter.com/tA4kVb6Y95

— Twinkle Khanna (@mrsfunnybones) December 4, 2016