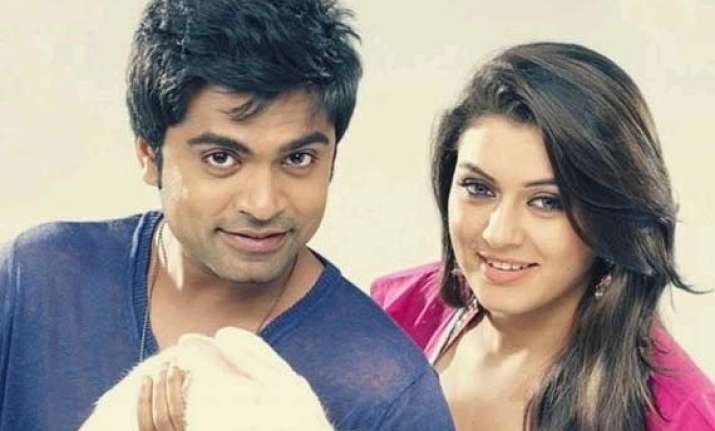 New Delhi: South cinema's one of the most sought after couple - Simbu and Hansika have split! Yes... It's true the couple has announced the split officially now.
Silambarasan teh son of director, music composer and actor Vijaya Rajendar who was dating sourthen beauty Hansika for quite some time has made it clear that he is not dating the lady anymore and has nothing to do with her.
In his, "I had gone through enough in this relationship, and after much of thoughts invested into this I here by declare that I am single now, and I have nothing to do whatsoever with Hansika, and it is all the story of the past. I don't regret the past nor I am in a mood to discuss over the facts which had forced me to this discussion. This announcement is also made only to give clarity to my friends, associates, and my fans over my status. As of now, I am concentrating on my career...and need less to say I am happy and relieved too!!!"