Follow us on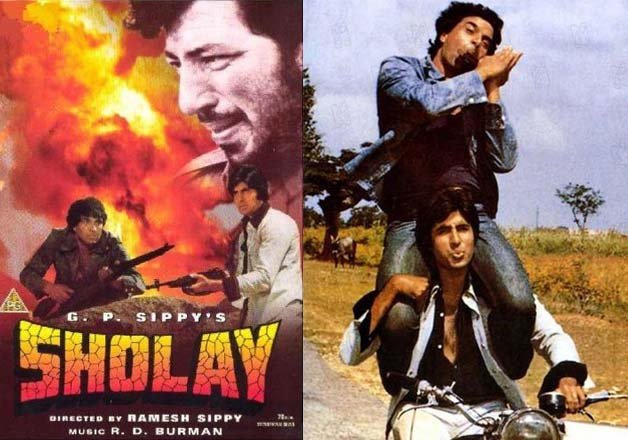 Mumbai: The legendary scene from Sholay where Amitabh Bachchan's character Jai dies in a melodramatic sequence might never have happened, Big B informed fans on Friday. Speaking at an event to mark the 40th anniversary of the release of the cult classic, Amitabh said that Sholay almost had a happy ending. "We discussed what could be done with the film so that it does better. Many people felt that audience was unhappy with my death in the film. There were many sequences in Sholay which were attractive. One was widow remarriage. They felt just when the woman was getting a better life, we removed that with my death," Bachchan said.
Plans were being finalised to improve the box office prospects of the film so that the fans were not robbed of a happy ending when Jai dies in the film's climax.  Despite a stellar star cast, huge production, world class action sequences and a script by Bollywood's most saleable writers, "Sholay"  faltered at the box office upon its release on August 15, 1975, prompting the film makers to think of altering the tragic ending.
The actor, who had asked his co-star Dharmendra to put in a good word for him with Ramesh Sippy to get Jai's role, said they were all set to reshoot the climax but it was the director, who still wanted to wait despite the movie's initial disaster and as they say, rest is history. Dharmendra played the character of 'Veeru' who with Jai set the perfect example of friendship.
Walking down the memory lane, Bachchan said they initially thought that the audience were not happy with his onscreen death as Deewar, also by scriptwriter duo Salim Khan and Javed Akhtar, had a similar end. "Also, in January same year Deewar where my character had died. There was discussion that I shouldn't have been killed again. So, it was decided that I will be shown alive. It was Saturday. We decided we would go to Ramnagar and reshoot it on Sunday and release the new print on Monday. "Equipments for shooting were also ordered but while we were going back after discussion Ramesh Sippy said, 'Let's wait till Monday. Let's see what happens. If it does not workout even then, then it is destiny'. What happened on Monday was extraordinary."
When asked about the secret behind Sholay's longevity, Bachchan said he still has to find a perfect answer. Bachchan believes that the movie provided "poetic justice", had a grand theme, great dialogues and great actors. "Two friends coming together, their friendship, how they discuss their love life and adventure and then being employed by Thakur (Sanjeev Kumar), which was inspired by Seven Samurai and its Hollywood remake Magnificent Seven. Both were successful. The idea of two people employed by Thakur to protect something went really well with the audience."
Sholay, inspired by Hollywood westerns, was shot for almost three years and had big Indian stars like Bachchan, Dharmendra, Kumar, Amjad Khan, Hema Malini and Jaya Bachchan among others. Such was the popularity of its dialogues, even those mouthed by character artistes, are etched in audience's memory even today.