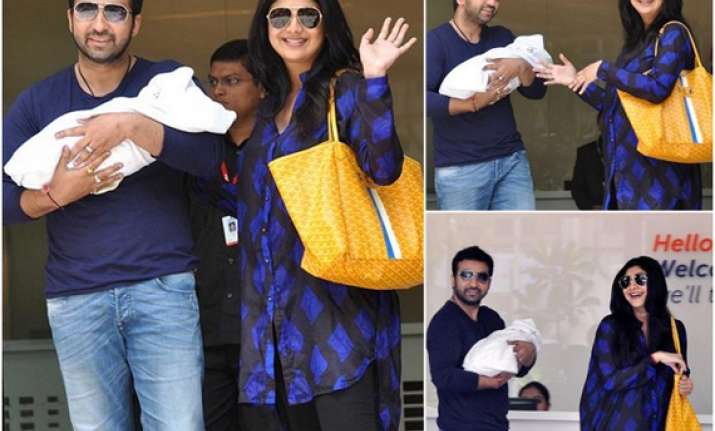 Mumbai:
Bollywood actress Shilpa Shetty, who recently gave birth to a baby boy with husband Raj Kundra, says she is sleep-deprived because the tot is keeping her on her toes.
The 37-year-old gave birth to her first child Viaan on May 21 and Shilpa says being a mother is a full time job and she hardly gets time to do anything else.
"I know I've been twitter lazy. Son keeps me busy. Dunno how time's flown! Sleep deprived and look like a zombie but Viaan is joy personified!"
"Being a mother is a full time job! One has to be ready to give 25hrs a day to the baby or don't do it! Amazing how our mothers did it all without any help," she posted on Twitter.