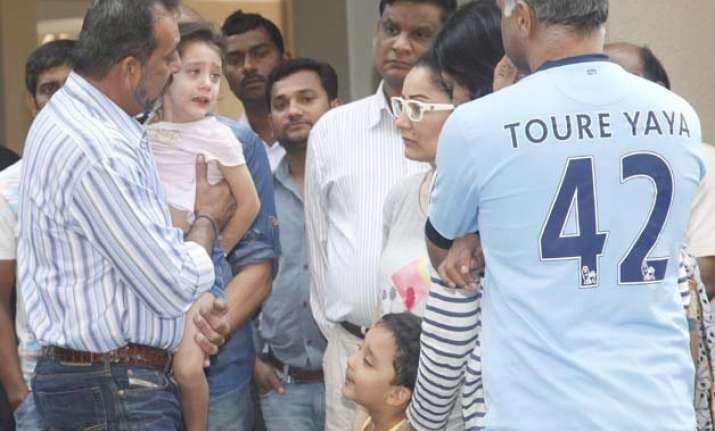 New Delhi: Bollywood actor Sanjay Dutt who got back to prison yesterday got emotional during his farewell. The weakest moment for the actor was when his daughter Iqra started crying and refused to let him go.
After Sanjay Dutt's appeal to extend the furlough was rejected, he was asked to surrender by Saturday evening. Sanjay's farewell was quite emotional and almost everyone present got teary-eyed.
The actor's little daughter seemed to be the most disappointed one, as she was clicked crying embracing her father.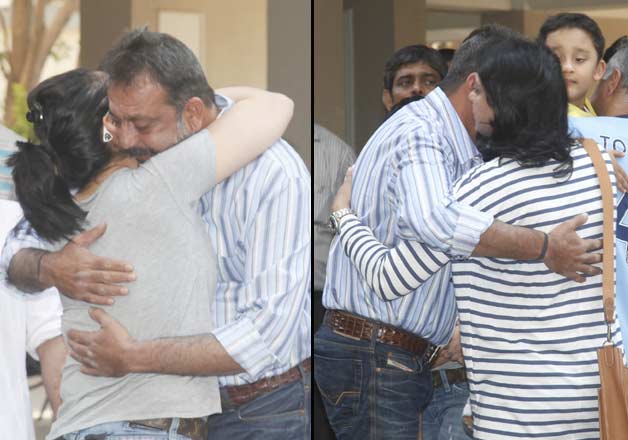 Emotional husband and father Sanjay gave a long hug to wife and pecks on his children's cheeks. His sister and other friends and family members were also present at that time.
Sanjay went to Yerawada jail in Pune on the end of his 14-day furlough but did not surrender and returned home on Thursday and was waiting for the decision on his request for furlough extension.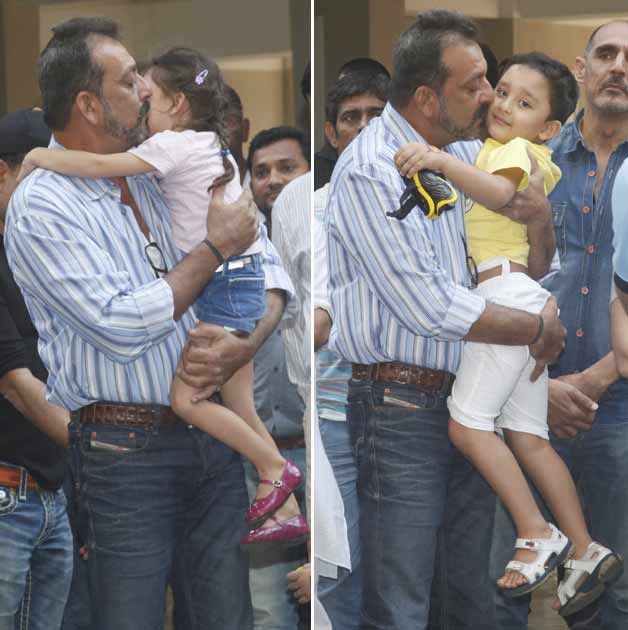 Earlier, Dutt was released on furlough in October 2013 for two weeks on health reasons, followed by a similar leave in December 2013 to attend his ailing wife, Maanyata, attracting charges of favouritism.
Dutt was convicted in 2007 for illegal possession of an AK-56 assault rifle during the 1992-1993 Mumbai communal conflagrations before the March 12, 1993 serial bomb blasts in the city and sentenced to six years jail. The Supreme Court had upheld the conviction in 2013 but reduced the sentence to five years, less time already served.