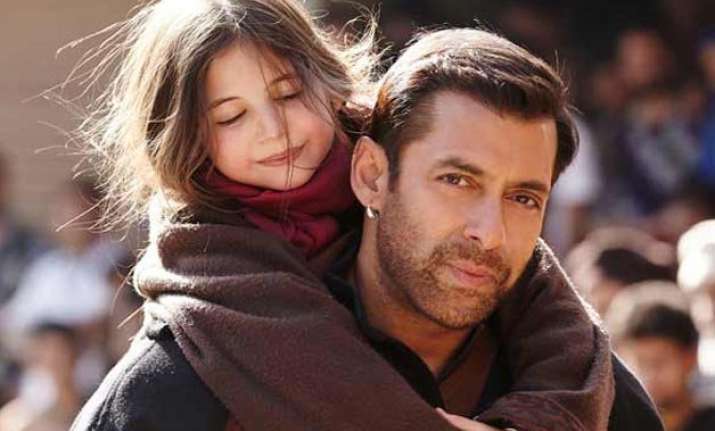 Indeed, the 'Bajrangi Bhaijaan' star Salman Khan has lost his film to someone else this time and we all know who she is!
Yes, she is the 6-year-old cute and beautiful Harshali Malhotra who has stolen all the limelight from 'Dabangg' star this time. The dumb and deaf character of a Pakistani girl is earning more accolades than the Indian Bajrangi. And we still love it!
She is being liked and adored equally by all.
Lately, we caught a glimpse of the bonding between the duo while they were shooting for the posters of the film.
Check it out here, how the bhai of Bollywood adores the li'l one by calling her 'pagal'.
The film has recently crossed Rs 169 crore mark while it finished its first week in theatres. It was released in 5000 theatres worldwide.