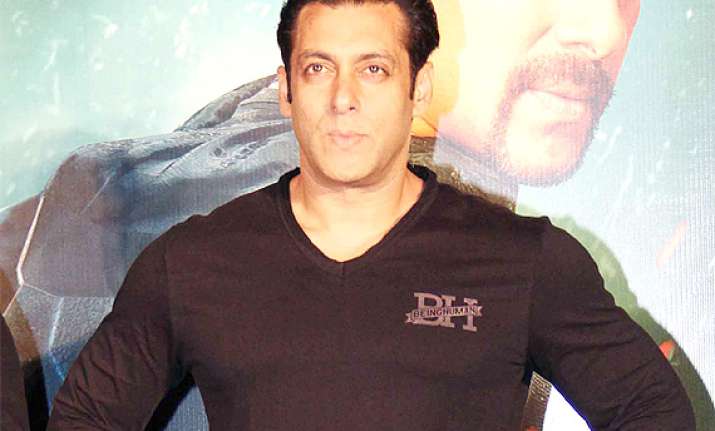 New Delhi: Salman Khan, the 'Being Human' man has once again shown his benevolent side for his fans. Adding another feather of social betterment in his cap, Salman has launched a 'Being Human Workshop.'
Salman, who is raving the anticipation of his 'Kick', has just launched a website to help his fans find suitable job for themselves.
The website beinghumanworkshop.com looks simple and very easy to surf. It has got a few sections and all show relevance. You can fulfill the required criteria of the job desired and Being Human workshop will help you pick your job of interest.
Salman, who is struggling with his 'hit and run' case posted on Twitter about the noble step he has taken with his social welfare body, 'Being Human.'
He wrote: "Appna Face book is not jst for time pass, use it to find work. http://beinghumanworkshop.com  #Beinghumanjobs. Kaam ki cheez."
He again tweeted, "Everyone on my fb page who dn't hve a job,Ive spoken to my frnds to hire n employ them,obviously u need to fulfill the requirement."
Fans have gone crazy over this Salman's action and it's raining thanks and applauds for him from every corner. Though many stars have been indulged in various acts of social welfare, but this one comes as a huge light of hope for all those seeking jobs desperately.
While beinghumanworkshop.com helps you provide a job, it also invites various companies to have a tie-up with the organization.
Salman Khan's generous persona is already a thing that makes him special and quite different from his contemporaries, and this way the 'bhai' is surely going to excel in all his bighearted endeavours.
We wish him and his fans all the best!