New Delhi: Saif Ali Khan seems to have revealed a bit too much about his personal life, as he couldn't hide away his inhibitions of being a father of a young girl.

The actor is proud father to a daughter Sara Khan and son Ibrahim from his first wife and actress Amrita Singh.

Saif who has been previously linked to model Rosa Catalano and many others now fears his daughter might too have a heart-break.

In his interview to a leading magazine, the actor revealed a lot about the relationship which he shares with his children specially his daughter Sara.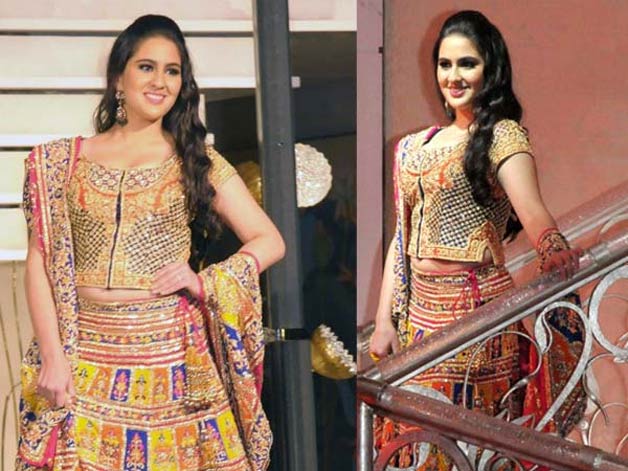 Saif admitted that whenever he gets time off his busy schedule he spends the most of it with his kids and wife. While talking about his daughter Sara, the actor shared a lot about the stuff that the father-daughter duo regularly does, like watching TV, and drinking champagne.

He also confessed about his fears like any other regular father to a young daughter. On being quizzed about his nightmarish worries, he revealed, "There are fears about heartbreaks and there are fears about pregnancy. But more so, only if your children are irresponsible, because then you know your kids can hurt themselves. I was irresponsible. I couldn't be bothered. I always felt it was someone else's problem to sort me out. Nothing ever mattered to me. But it matters to Sara."

Questioned whether he'll term himself a common, over-protective dad, Saif had some clear answers; "She'll (Sara) party till 5 a.m. at our wedding. But she'll go to school at 7 a.m. in a rickshaw because she wants to give her exam. She's driven. Even if she does vodka shots, it'll be on a holiday. She knows her priorities. She knows what she is doing more than we do. I am not overprotective about her," he added"

Saif Ali Khan like any other father is proud of his kids and believes they are best things that happened to him.