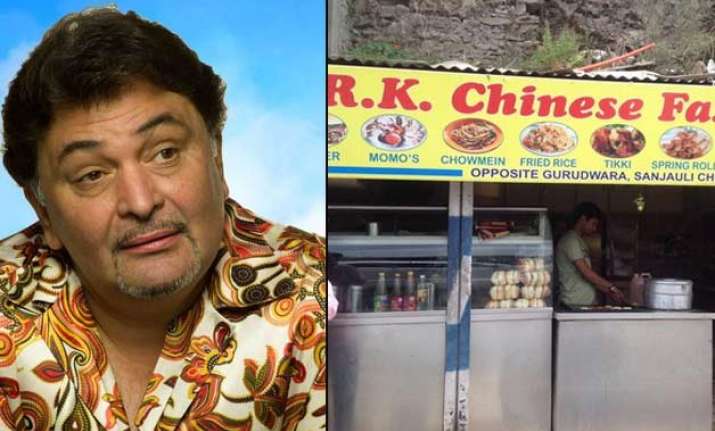 OMG! Why is Rishi Kapoor thinking of opening a Chinese food joint?
Bollywood's first family - Kapoors' one of the renowned faces -
Rishi Kapoor
is planning to open a 'Chinese fast food corner'. Yes! This is what his latest tweet suggests.
Rishi Kapoor who has been known for his performances in films like 'Bobby', 'Karz', 'Prem Rog', 'Naseeb Apna Apna', 'Heena', 'Agneepath' and etc is planning to leave films and start a 'Chinese food corner'.
Doesn't that sound strange! Kapoor scion opening a 'Chinese eating joint'! Now don't think too much, as this is something that Rishi Kapoor aka Chintskap has tweeted on a lighter note.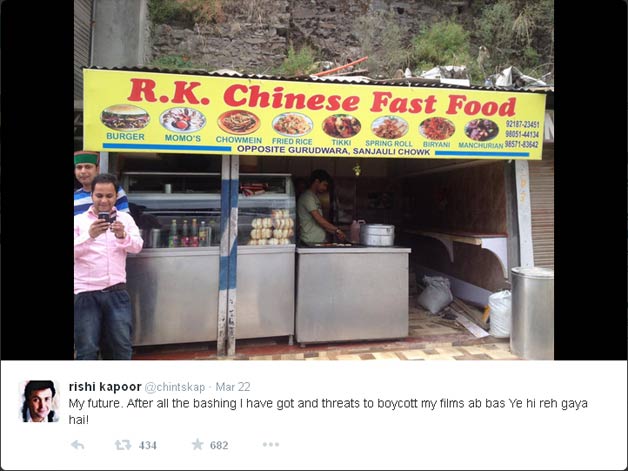 While tweeting a picture of this particular 'Chinese food corner', which is named after his name's initials. Rishi Kapoor has tweeted, "My future. After all the bashing I have got and threats to boycott my films ab bas Ye hi reh gaya hai!"
To which, actor Satish Shah has replied, "Well chintuji,, RK is famous for its culinary display at lunch hours anyways. All who've associated with RK can vouch for it."
Rishi Kapoor recently became active on Twitter and he also invited a lot of criticism for admitting that he consumes pork and beef. He even took a troll on the social networking website and in a series of tweets he gave it back to those who slammed him for consuming beef and pork.
This veteran actor seems to have a high humour quotient and we are absolutely loving it!