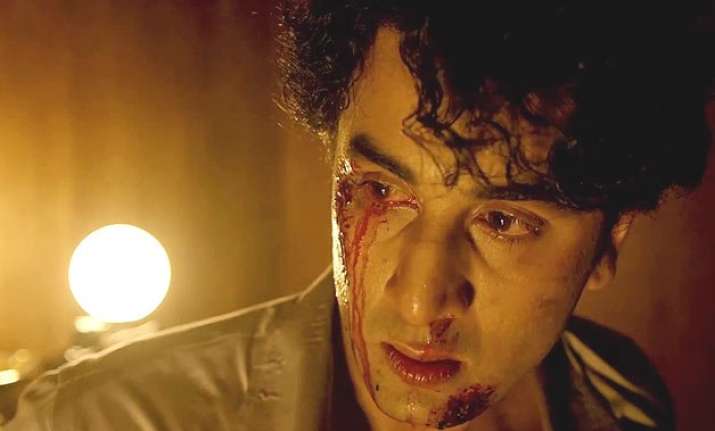 Anurag Kashyap's 'Bombay Velvet' trailer out with stormingly carves Bombay noir of 60s
New Delhi:
Bombay Velvet
's trailer is here in its full charisma and the one that will surely make you groove into the edgy world of 60s in Bombay.
While the sizzling camaraderie of Anushka (Rosie Narona) and Ranbir (Johnny Balraj) is sure to make you whistle, the baddie Karan Johar as Parsi businessman Kaizaad Kambhata too seems perfectly mystifying.
As it starts rolling down, the trailer makes you focus on the unique accent that actor Ranbir Kapoor has been holding with much grace. He seems appealing with his looks but this street fighter has got terrific dreams and ambitions to be a 'BigShot'.  And the only man who can satiate his desires is Kambhata who assures Balraj of his demanded grandeur but has got mysterious plans tapped under his nose.
While Ranbir and Karan's chemistry is effectively inexplicable, it is Anushka Sharma's jazz singer avatar defining the glamour and dazzles in the city.
Amid blazing guns, terrible blasts and several car crashes, what also intrigues one are the evident efforts put in to carve the entire Bombay noir aura by the sets, costumes and the look.
While Anushka Sharma's appearance talks about polka dots, bouffant hairdos, button earrings and going brightly coloured to sophisticatedly monochrome; Karan Johar's extreme characterization finds significance in his all time gloomy and wet eyes.
The trailer flawlessly falls at par with the brilliance of Anurag Kashyap and looks promising a great performance oriented film. Watch the fascinating trailer of 'Bombay velvet' here...
Produced jointly by Fox Star Studios, Vikas Bahl and Vikramaditya Motwane, the film arrogantly transports you to the world where "one man's dream will become every man's nightmare."