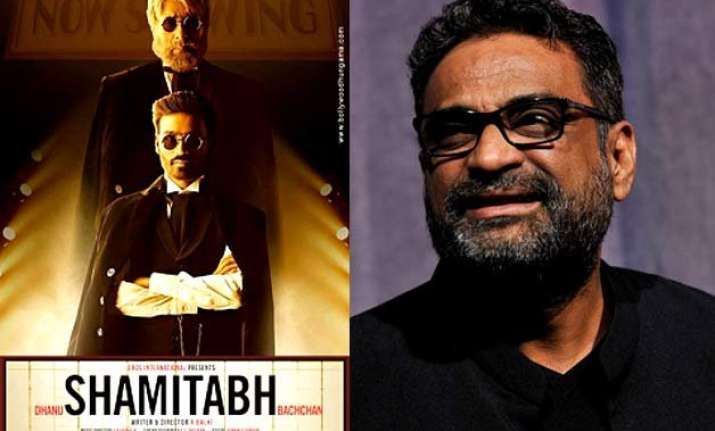 New Delhi: While he has an envious body of work as an ad film-maker, it didn't take long for R Balki to establish himself as a director in the Hindi film industry too.
Cheeni Kum, Paa, Shamitabh everything has one common element and that is Amitabh Bachchan.
R Balki's fondness towards Big B is not a secret. He has made Amitabh Bachchan do everything which a typical Hindi film hero does.
From romancing a beautiful young lady to playing a 12 year old child suffering from an abnormally rapid ageing disease, he made the legend to walk on some unparalleled paths.
"Mr Bachchan is full of such powerful traits. You can't have an idea that doesn't do justice to any of them. I invest a lot in just getting the story right, the fanboy sentiments can come back after that. Otherwise you end up hating yourself for destroying something for a man you really love," said Balki in an exclusive interview with Indian Express.
As per Balki one can imagine Mr Bachchan playing an Indian version of Walter White (referring to the lead character of the TV show Breaking Bad whose poster decked up in his office.).
Without much revealing about Shamitabh, Balki says it is "an ode to the Bachchan baritone, the voice of India".  In the flick Amitabh is playing an alcoholic voice-over artist who is employed by a mute aspiring actor (Dhanush). Together they form "Shamitabh" and become successful till ego creates a rift between the two.
As per Balki all his films have happened because of Amitabh Bachchan. Like in the case of Shamitabh, he was going to his house on his 69th birthday, and he didn't have a gift for him as he didn't know what to gift him. He was stuck in a jam for two hours, and he thought that all he can give him is an idea, which he might not have at this point in time, and he whispered it in his ear.
Shamitabh revolves around a one line idea with a beautiful illustration. There is no second thought that Balki's lead character may all be written keeping Amitabh in mind but Ilaiyaraaja's music and PC Seeram's lens owes many things to his cinema.
"I can only have thoughts, it can only get a voice on screen through the work of these two artistes," he says.
R Balki owes to his advertising background that has trained him to tell stories in most economical way.