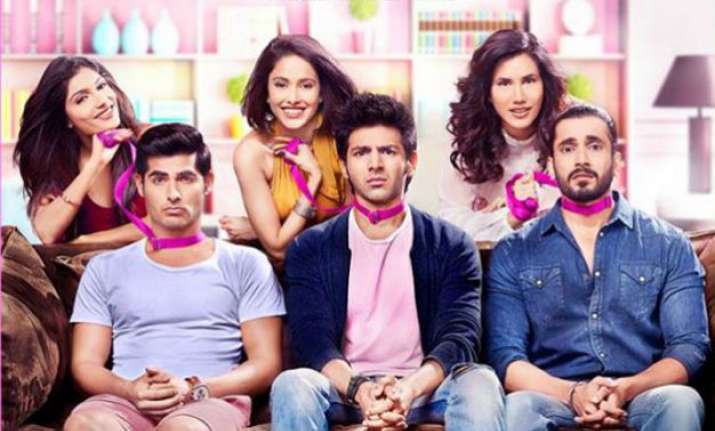 New Delhi: Director Luv Ranjan is back with the sequel to his 2011 hit rom-com Pyaar Ka Punchnama. The movie which unexpectedly took the box office by storm, with mere mouth-of-word publicity, is expected to repeat the same magic again with the sequel. The iconic dialogues, the famous monologue and the laughter riot is what made the first part a favourite among the boys and girls.
Now, as Pyaar Ka Punchnama 2 is about to release on October 16, the viewers might be having sky-rocketing expectations from the movie.
But before you doll out your moolah, let's know if the sequel of the movie is worth your time and money.
1. Pyaar Ka Punchnama 2 is the story of 3 gullible bachelors
Pyaar Ka Punchnama 2 is the story of 3 gullible bachelors, who fall for the girls of their dreams. But soon the realty strikes and their dreams turned into nightmares.
The love relationship makes their life a rollercoaster ride. The three are tortured and almost tear apart into half by their better halves.
In short, the same story has been repackaged with different characters on board to get some laughs.
2. The Cast and character
Pyaar Ka Punchnama 2 has almost the similar cast as it was in its original part. Actresses Nushrat Bharucha, Sonalli Sehgall and Ishita Sharma will be back as the gorgeous divas.
If we talk about male actors, the movie has two new actors Omkar Kapoor and Sunny Singh besides Kartik Aaryan from the prequel.
3. Kartik's famous monologue
The 7-minute monologue by Kartik was the major highlight of 2011 release 'Pyaar Ka Punchnama'. In the sequel, the famous scene has been revamped in order to create the same old effect.
However, for the viewers, who are looking for refreshment in the prequel, the repackaging concept of the 'popular' scene won't be a happy sight.
4. Not an adult comedy
If you are going by the posters and thinking that Pyaar Ka Punchanama is an adult comedy then you are mistaken.
As per film's leading actor Kartik Aryan, the movie has nothing like adult, be it dialogues or objects. He further asserted that Pyaar ka Punchnama 2 is a situational comedy film, not an adult comedy.
5. Reasons to watch
Boys: The poor adams, caught in tragic relationships, really don't require or desire any reason to watch this sexist comedy. However, if you are looking to get over your heartbreak, the movie has a lot of laughter moments to sail you through.
Girls: If the comedy factor is not enough, you can learn some tricks to trouble your boyfriends and lovers.