Follow us on Mumbai: Actor Sanjay Dutt, who was identified as prisoner no. 16656 in the Yerawada Central Prison of Pune, has finally walked out this morning. The 56-year-old was released after serving the remainder of his five-year sentence for possessing illegal arms in the March 12, 1993, Mumbai serial bomb blasts case.
Of the five-year sentence, Sanjay has served more than 50 months in two installments, excluding the parole and furlough he was granted at various times on different grounds.
He spent 18 months in jail as an undertrial before he was granted bail.
Later, following a Supreme Court order in May 2013, he was sent to the Yerawada Jail in Pune to serve the remaining 42 months of his five-year sentence.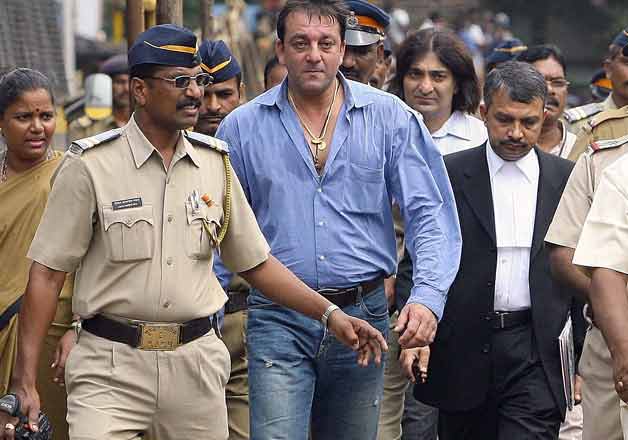 While there is abuzz in the industry over the actor walking out of prison, we get you an inside scoop on the actor's activities during the prison term and how he spent his time. Here are the 9 things that Sanjay Dutt did during his jail term.
1. Sanjay Dutt made five new friends other than his old friend Yusuf Nalwala, who was also an accused in the 1993 Bombay blast case. Two of them are appointed in the kitchen, one in the carpentry department and one in the radio room, whereas one is imprisoned in a cell near Sanjay Dutt's barrack no. 3.
2. In the initial first year of his term, Dutt was not allowed to mingle with other inmates or watch TV post-dinner due to security reasons. He was, however, allowed to read books.

3. During his term, Sanjay read Hanuman Chalisa every morning and then worked out in the gym for about an hour. After breakfast, he used to work in the carpentry department.

4. During his tenure of imprisonment, Sanjay earned a total of Rs. 440 by making paper bags.

5. Paper-binding and making paper files was his main job, for which he was paid Rs 25 per day. Later, he got a salary hike of Rs 15, taking it to a total of Rs 40 per day.

6. On Wednesdays and Thursdays, Sanjay sang songs on the radio as requested by other prisoners.

7. Considering Dutt's safety and security, the jail authorities rejected his request to assign him rigorous physical work in order to ensure sound sleep.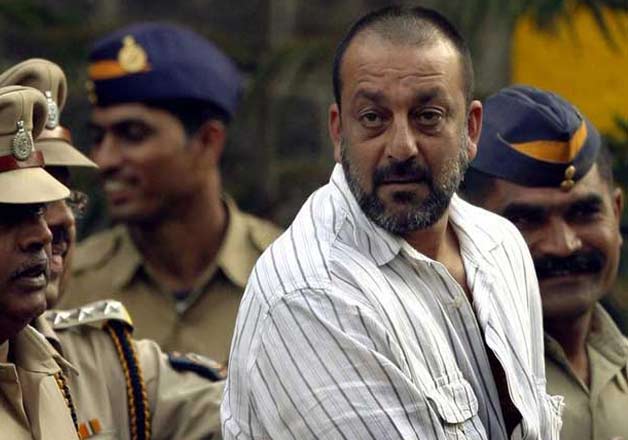 8. Sanjay Dutt could not keep himself away from acting and dancing even in the jail. He played an interesting role in a play organised by Yerawada Jail authorities. He, along with 50 inmates, practiced for almost 10 hours daily for 40 days.

9. Apart from the controversies related to his paroles and furlough, there were rumours that he is being served liquor by the police. However, these allegations of VIP treatment could not be proven.