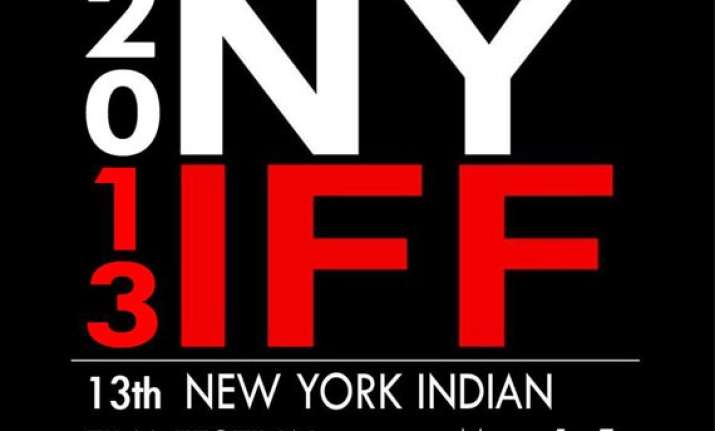 New York: The New York Indian Film Festival (NYIFF), to be held May 5-10, will feature 34 films from, about or connected to the Indian subcontinent -- all seen for the first time in the Big Apple.
The festival screenings of 23 narrative and 11 documentary films highlight various cinemas of India's different regions - Marathi, Bengali and two films from the northeast.
Additionally, the festival covers cinemas from the neighbouring South Asian countries - four films by Pakistani filmmakers, two from Sri Lanka - a feature and a documentary, and one from Nepal.
The festival's Marathi films include "Postcard" and multiple-award winning films "Astu" and "Fandry".
Directed by Nagraj Manjule, "Fandry" revolves around an 'untouchable' or Dalit boy and his love for a girl from a higher caste.
"We are thrilled to be able to share this film with New York audiences," said Aseem Chhabra, NYIFF festival director.
" 'Fandry' is, in my book, perhaps the best film made in India in 2013," he added.
Among the Pakistani entrants, Meenu Gaur and Farjad Nabi's "Zinda Bhaag" is notable for being Pakistan's submission for the foreign language Oscar race after over 50 years.
Set in Lahore, the film follows three young men desperate to get on the fast track to success in an eye-opening glimpse of modern Pakistan. The film also features veteran Indian actor Naseeruddin Shah.
"Acceptance", by Ryan Matthew Chan (World Premiere), tells the true story of an underprivileged scholar from India (played by newcomer Vinesh Nagrani) who lies about being accepted into Harvard University to gain access to the opulent life of his peers.
"An American In Madras", a documentary by Karan Bali, traces American-born filmmaker Ellis R. Dungan's years in India.
The documentary "Songs Of The Blue Hills", directed by Utpal Borpujari, will also be a NYIFF 2014 world premiere and is one of the two films from the northeast.
"The 2014 festival features a wide array of films from all over the South Asian diaspora," stated IAAC founder Aroon Shivdasani.
"This is exemplified by Borpujari's fascinating work highlighting Naga culture, and also through the inclusion of three Bengali films, four films by Pakistani filmmakers, the Sri Lankan film 'With You, Without You', the film from Nepal 'Waiting For Mamu' and three Marathi films, as well as NYIFF's first Assamese film 'As The River Flows'."
The 2014 festival will also feature Mahesh Pailoor's "Brahmin Bulls", a character study about the reunion of a disillusioned architect and his distant father, and "Lakshmi" which missed its January 17 Indian premiere date due to censorship issues, because of its daring subject matter of child prostitution and human trafficking.
The 14th Annual NYIFF's features selections include: "Ugly", "Goynar Baksho", "Liar's Dice", "Acceptance", "Art(Love)2", "Amka and The Three Golden Rules", "An American In Madras", "Anwar Ka Ajab Kissa (Sniffer)" , "Apur Panchali", "As the River Flows (Ekhon Nodir Xipare)", "Astu", "Auctions House", "Bhaji on the Beach", "Brahmin Bulls", "Faith Connections", "Fandry", "Gulabi Gang", "I Am Offended", "Lakshmi", "Mrs. Scooter", "Oba Nathuwa Oba Ekka (With You, Without You)", "Post Card", "Rangbhoomi", "Shesher Kobita", "Songs of the Blue Hills", "Sound Check", "Sulemani Keeda", "The Coffin Maker", "The Unseen Sequence", "Tropical Amsterdam", "Waiting for Manu", "Virgin Talkies" and "Zinda Bhaag".