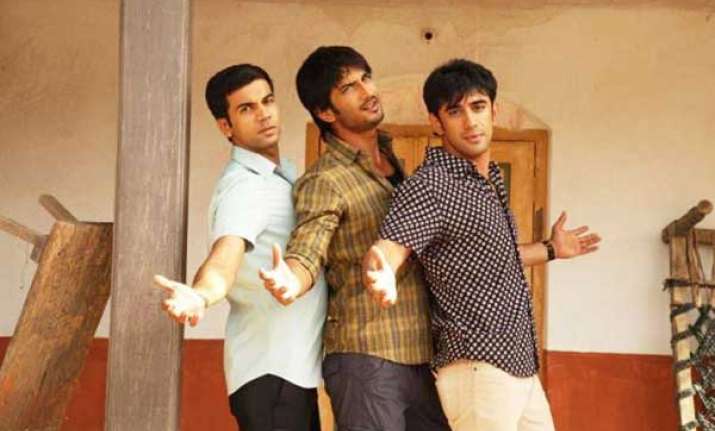 New Delhi, Feb 22: First thing first, Kai Po Che is the Gujrati line meaning 'I Have Cut' which comes out in a kite flying festival when one knocks down the opponent's kite.
In real sense Abhishek Kapoor's 'Kai Po Che' cuts one of the remarkable depictions of three brothers for life friends and implants in our heart for ever.
Adopted form Chetan Bhagat's novel '3 Mistakes of my life' KPC is not about the friends of school or college campus.
Its' not that what we have seen in so many dramas which include flirting, dancing and mimic around during college hours but its about three adult pals and their struggle in life whose friendship is tested on a big scale.
Though it has the shade of Dil CHahta Hai, Rang De Basanti, 3 Idiots and Zindagi Na Milegi Dobara, but Abhishek Kapoor's KPC unlike the three and his 'Rock On'.
Set against the backdrop of Ahmedabad, KPC is about three friends Omi (Amit Sadh) , Ishaan (Sushant Singh Rajput) and Gobind (Raj Kumar Yadav) who are a middle class big dreamers but are honest in their attempt.