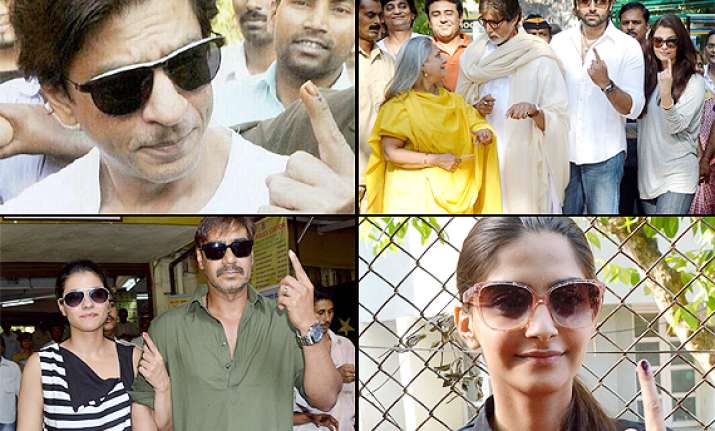 Mumbai: Leading Bollywood actors including Aamir Khan, Vidya Balan and Farhan Akhtar voted here early Thursday and urged everyone to emulate them.
Here's a list of celebrities who voted in some of the six Lok Sabha constituencies in India's entertainment capital. And they took to Twitter to share their tryst with democracy:
Juhi Chawla: Cast my vote in a general election for the first time! So happy to have done my duty. I voted for change!
The 'Bachchan' family came together and voted. You can see much slimmer and gorgeous
Aishwarya Rai Bachchan
showing of her vote sign.
King Khan didn't run of his duty and voted. Shah Rukh even posed for the shutterbugs to show his vote-mark proudly.
Farhan Akhtar: I've cast my vote. Have you yet?
Preity Zinta: It's time to stop complaining about the system and take action. Boys and girls either vote now or forever keep quiet!