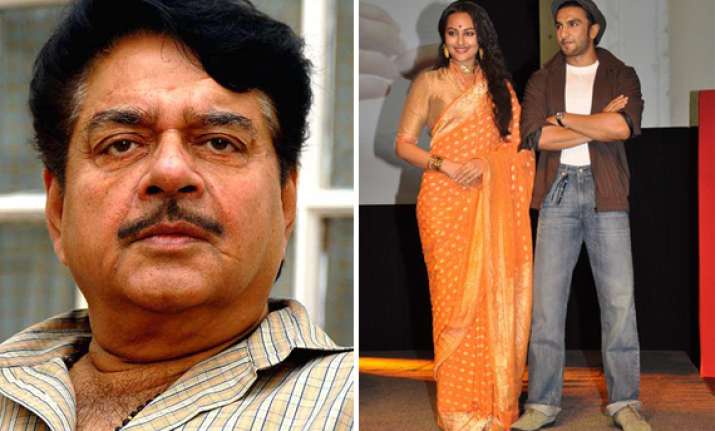 Mumbai, Feb 20: BJP MP Shatrughan Sinha was furious when he came to know  that his daughter Sonakshi had gone on a date with co-star Ranveer Singh on Valentine's Day, by 'bunking' from the sets of film Lootera.

Shotgun had allowed her daughter entry in to the bad, bad world of Bollywood with some conditions, and when he learnt about the rendezvous, the ageing father was furious.

After confirming the news from production people on the sets of Lootera, the BJP leader ordered his daughter to return pronto.
 
Meanwhile, the unit hands anyhow managed to persuade Shotgun to cool down.  The unit hands went to the extent of telling him that the two were indeed busy in the shoot for the film in Kolkata.

The Dabangg girl later managed to convince his papa that nothing was serious in her relationship with Ranveer.