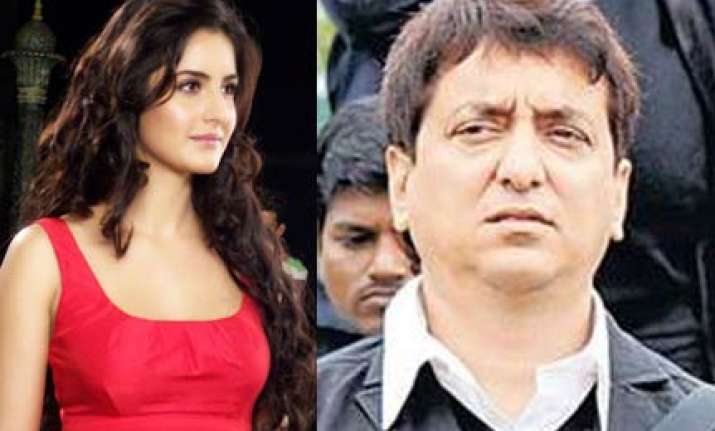 Salman's ex-girlfriend Katrina Kaif, made his best buddy, Sajid Nadiadwala her rakhi brother, a first for the producer, says a media report.
On Raksha Bandhan day on Tuesday, Katrina  suddenly decided to tie a rakhi to Sallu's best friend of many years, producer Sajid Nadiadwala! Kaif is the first actress to have tied a rakhi to Nadiadwala. The incident happened on the sets of Farah Khan's film Tees Maar Khan in Film City.
"It happened after Farah had tied a rakhi to Sajid Nadiadwala and her brother Sajid Khan in the van. Katrina, who was present there, suddenly stepped up and announced she wanted to tie a rakhi to Nadiadwala, as well," a source present at the sets disclosed. "A pleasantly stunned Nadiadwala had no option but to agree.
"Though, initially there was an awkward moment as Nadiadwala didn't know how to react. Nadiadwala has worked with many actresses, but no one has tied a rakhi on him ever," he said Till now, Nadiadwala had always maintained a professional distance with Katrina.
He hasn't cast her in his films yet. But, now the producer will have to pull off a balancing act between his BFF of almost 18 years and a recently acquired sister. It was Salman who had first introduced Katrina to his crony.
Said Nadiadwala, "I have known Katrina for six years and I am honored that Katrina has made me her brother. It's rare that we get a brother or sister by choice." Grapevine has it that Nadiadwala is planning to cast Katrina in one of his five productions next year.