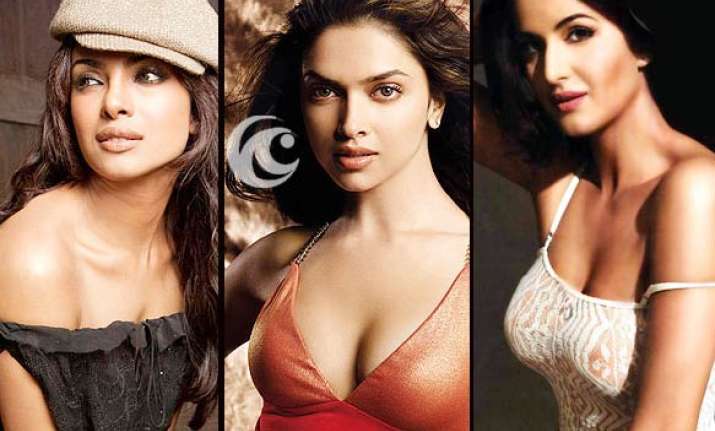 As Bollywood star Aamir Khan prepares to play the role of a villain in Dhoom 3; the race is on to find him a leading lady, and Priyanka Chopra leads the pack closely followed Katrina Kaif and Deepika Padukone, says a media report.
Kareena Kapoor is out of reckoning as she's doing Reema Katgi's film with Aamir Khan.
The role for a heroine in Dhoom3 will require extreme physical strength, as it's an all out action film.
Priyanka Chopra leads the pack because she has done action films like Don(martial arts) and  Drona (sword fighting), and has hosted Fear Factor 3 too, to boot.
But Priyanka has  worked with Aamir. What works against her  is that an action film is too obvious a choice for Priyanka. Also the fact that she's doing action in the Don sequel might also prove as a setback to get another role on the same lines.
Deepika Padukone has one of the best bodies in the industry, no doubt. She is extremely athletic and a sportsperson. Her role in Lafangey Parindey required her to learn rollerskating, and this was noticed by none other than Aditya Chopra.  
What works against her is her height difference with Aamir . She is also the juniormost among the three top contenders.
Katrina Kaif has done no action film till date. She has never  attempted a physically challenging role, but the Aamir-Katrina pair could be interesting for viewers.  Only the Barbie doll image may go against her. She must also polish her dialogue delivery and acting skills.