Follow us on Humari Adhuri Kahani trailer review
New Delhi:
Humari Adhuri Kahani brings back Emraan Hashmi and Vidya Balan once again. This time, to surely extend their enigmatic chemistry that you might have been craving for as 'The Dirty Picture' consummated.
The trailer of the film seems to be promising a good watch and not to undermine a heartfelt fusion of varied emotions.
There appears passion, love, romance, pain, rage and what not! However, the film looks like delivering you a great love story, one like what Mohit Suri's films always offer.
With Rajkumar Rao doing what has been deemed as an extended cameo in the film, Humari Adhuri Kahani looks an extremely powerful one. Not just with its performances, but the entire aura around the film has been such that you can't resist flowing in the emotional waves it sets.
Captivating music, heartfelt scenes and dialogues that just make you delve in the depth of love; love that has no definition here!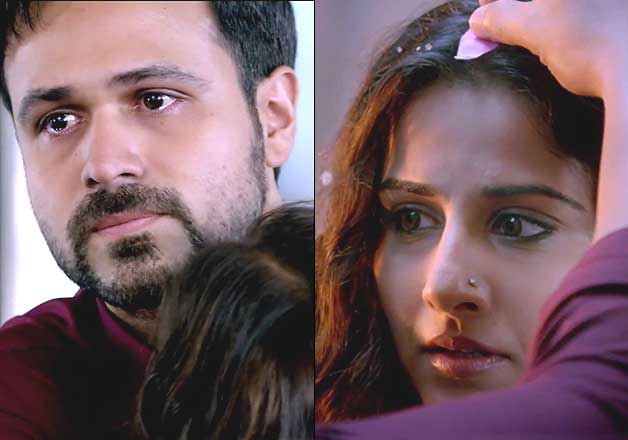 What is more intriguing and "touchy" in the film, as the trailer suggests, is how finding love within and outside a relationship is difficult. Keeping the fact alive that more difficult is to find out whether one even wants a certain relationship or not.
Well, both Emraan and Vidya seem planting various unsaid emotions, questions and pain that one can only feel.
Humari Adhuri Kahani appears more like an amalgamation of relationship hues greatly fit within the cocoon of narrative of love.
Watch the beautiful trailer here...
While Vidya Balan plays the victim of domestic violence, Rajkumar Rao plays her cruel husband and Emraan Hashmi the ever-so-desired lover.
The film is said to be grounded on the real life story of Mahesh Bhatt's parents - Nanabhai Bhatt, Shirin Mohammad Ali and his stepmother. Humari Adhuri Kahaani is releasing on June 12 and we wish it transcends the expectations of viewers. Especially those who crave for a good Bollywood love story!