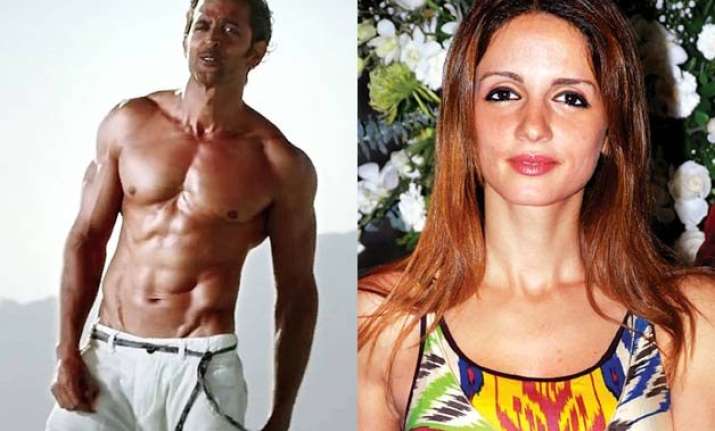 New Delhi: Bollywood actor Hrithik Roshan who was once a perfect example of an ideal husband, stunned the world after he announced his separation from wife Sussanne after 13 years of marriage.
Although, reportedly, it was Sussanne who opted for the divorce, several speculations were made about the actual reason for their divorce.
Infact, Sussanne was also linked up with Hrithik's close friend Arjun Rampal and this link was suggested as the reason behind Hrithik-Sussanne's divorce. Still the exact reason behind their separation is still beneath the sheets.
Initially Hrithik was said to be experiencing a lot emotional distress, but it seems that presently he is quite happy about his separation from Sussanne.
 Yes! it's true.
Reportedly, Hrithik Roshan is simply enjoying his 'bachelorhood'.
 Infact, if media reports are to be believed, Hrithik has also moved into a house which is being termed as his 'bachelor pad' and the actor is loving it completely.
Hrithik and Sussanne were always considered as one of the ideal couple of the B-town. Their divorce came as a complete shock for everyone. But it seems that the ' ex-couple' has finally accepted their separation and has moved on with their respective lives.