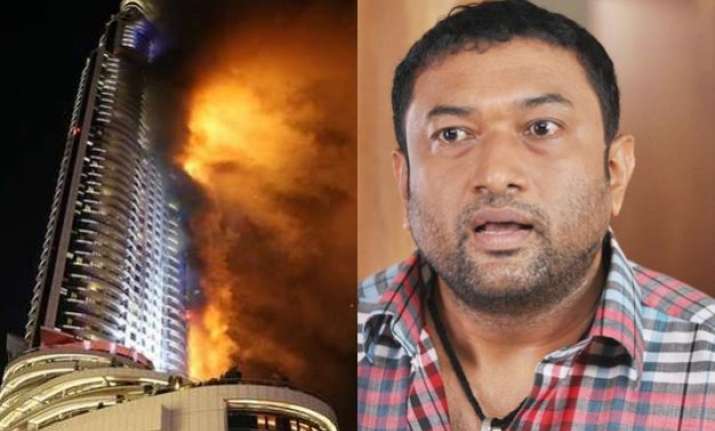 New Delhi: While the entire globe was rejoicing in welcoming the New Year, Dubai was struck with a tragedy when a huge fire ripped a luxury Dubai hotel injuring 16 people. The 63-storey building which was close to Burj Khalifa was engulfed in flames when a fire broke out at the 20th floor.
With panic clouding the residents of the hotel, a Malayalam actor Baburaj had a narrow escape. The actor and his crew were present at the Address Downtown Hotel to shoot for their upcoming movie Scotch Whisky. They wanted to film the iconic 31st celebrations at the Burj Khalifa.
Recalling the incident, Baburaj told a regional portal that he was on 54th floor when the tragedy stuck. The actor said he left all his belongings in his room and rushed downstairs. As told by him, it took him one hour to come down to the ground floor, amidst screaming women and drunken men.
He carried his 70-year old production controller who has a history of three heart attacks previously. The team was forced to spend the night on the streets, he said.
Baburaj also added that he had no idea what was going as six floors of the building were wrapped in smoke. The actor is now awaiting for a new passport to be issued so that he can head back to India.