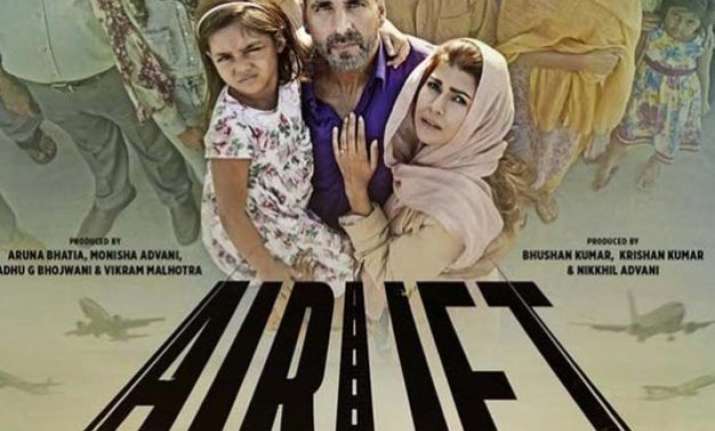 New Delhi: Actor Akshay Kumar's much talked about movie 'Airlift' rolled out its trailer today. The movie stars Nimrat Kaur, Purab Kohli and is directed by Raja Krishnan Menon.
Based on true events of the biggest evacuation in the history of mankind, the movie narrates what happened during the 1990 Iraq- Kuwait War. After Iraq invaded Kuwait, 1,70,000 Indians were airlifted using 488 flights in 59 days. In Airlift, Akshay essays the role of Ranjeet Katyal, the man who orchestrated the entire task with the help of Air India.
Akshay claimed a few days ago that this movie will make you a proud Indian and the trailer points out in the same direction. It depicts the panic which engulfed Indians stranded in Kuwait. While their helplessness and the terror mode which was switched on during the tough days will give you goosebumps, the bravery and patriotism of protagonist Akshay will make you proud of your motherland.
The trailer infects patriotism as it shows Ranjeet Katyal risking his family and life for the safety of fellow 1,70,000 Indians. Furthermore, it teaches why one should never forget his/her motherland even when living in any part of the world, as Akshay says, "Chot lagti hai na to aadmi maa maa hi chilata hai".
Releasing on 22nd January, Airlift just might turn out to be this month's biggest hit. Watch the hard hitting trailer here: