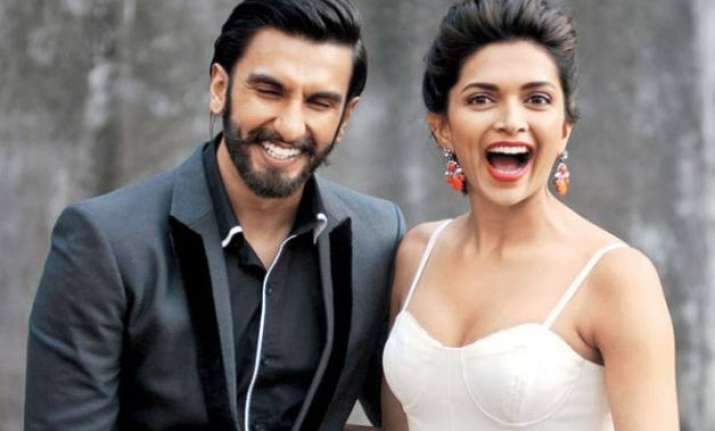 Mumbai: Pink City has got iconomic monuments for inspiration and most of Bollywood movies' location, Deepika Padukone, actor featuring as second wife in Bajirao Mastani, said tonight. (Read: 'Bajirao Mastani' toughest film of my career: Deepika Padukone)
At the first song releasing ceremony of Bajirao Mastani at the City Palace here, Deepika said her first schedule of shooting for the movie started in Jaipur's iconic monuments like Aeena Mahal (Sheesh Mahal).
"There is lot of inspiration in India's monuments that the industry uses in films," she said. (PHOTOS: Deepika Padukone's royal walk for Anju Modi's collection at BPFW)
Jaipur has iconic monuments which Sanjay Leela Bhansali explored after research, she said, adding that Mughal-e-Azam's few scenes were also picturised in Sheesh Mahal in Fort.
"This is my dream film on love epic and milestone in my career," she said.
To a query, she said there was no "mujra" in the movie.
On whether she had any character clash with Priyanka Chopra, she said, "Not at all… she (Priyanka) is the first wife of Bajirao, and I am the second one…we do not have any scene together…we both have great work equation."
Diya Kumari, BJP MLA and member of erstwhile royal family of Jaipur, was also present on the occasion.