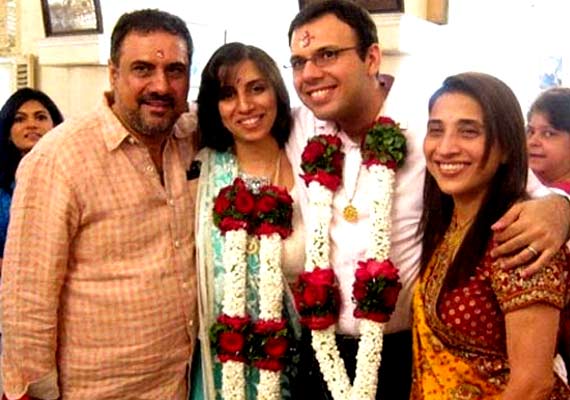 Mumbai: Bollywood actor Boman Irani is quite furious and has reacted over his son Danesh Irani's Qnet scam. The actor has issued a press statement over the issue.
"I was informed yesterday that there was an information sent to the members of the media that a certain gentleman has lodged a complaint against my son Danesh Irani and I, for involvement with a company - Qnet.  This is a multilevel marketing company that is at the moment is under scrutiny by the Economic Offenses Wing (EOW)," said Boman.
"My involvement with the company is merely based on the fact that I have attended a function of Qnet and had been photographed there. My son had worked as an agent like thousands of others when he had passed out if college, during the period of 2007-2008. After which he left for the USA for his MBA," added the actor.
In the statement Boman has also stated, "His earnings and residuals for his hard earned efforts as a multilevel marketing agent are all taxed and above board. Even though the individual has made this complaint, no authority including the EOW has intimated us for any inquiry. Rest assured, me and my family are law abiding citizens of this country.
Police is probing the alleged role of actor Boman Irani's son in the Rs 425-crore scam allegedly spearheaded by a multi-level marketing firm QNet, in which he earned a "substantial amount of money", said a senior police official.
Complainant Gurupreet Singh Anand, who had filed an FIR against the QNet in August last year, had approached the probing agency, Mumbai Police's Economic Offences Wing (EOW), with a two-page complaint giving the details of alleged links of Danesh, the son of Bollywood actor Boman Irani, with the scheme.
In the written complaint, he alleged that Danesh promoted and propagated the scheme along with his father Boman, though according to police the actor is not the member in the scheme.
"Boman Irani has no role in the QNet case. His son Danesh earned a substantial amount of money through QNet and we are probing his role," said Additional Police Commissioner (EOW) Rajvardhan Sinha.
Police is now seeking the bank account details of Danesh.
Gurupreet has alleged that Boman Irani and former world billiards champion Michael had participated in the promotional events.
"As the people like Boman and Michael were involved with the QNet, many people got attracted to the scheme. Hence, they should also be prosecuted in the case and this is the reason why I wanted to expose them," said Gurupreet.
He claimed he had shared Danesh Irani's QNet membership details with the investigators and his account had shown that he carried out Rs 18 crore worth transactions and because of which he received substantial amount of commission.