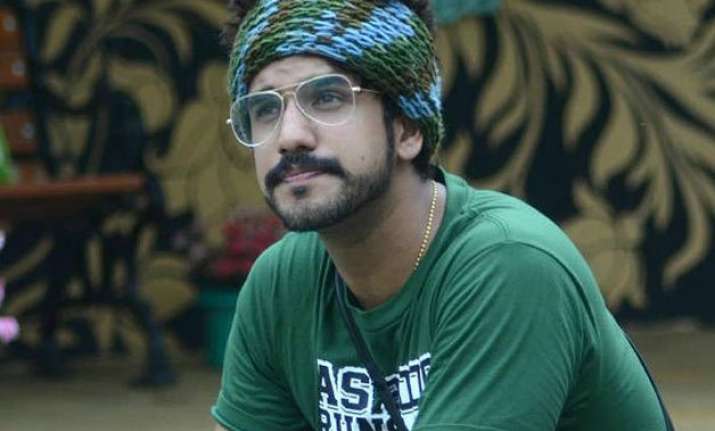 New Delhi: The popular reality show Bigg Boss 9 is going through a lot of twists and turns these days.
Recently, the show makers shocked the contestants and the audience after they announced the 'double elimination' for the week.
Yes! Suyyash Rai and wild card entrant Nora Fatehi were evicted from the reality show.
While the elimination came as a rude shock for all, Nora Fatehi reportedly stated that she saw it coming and was prepared for it.
On the other hand, Suyyash Rai was just not expecting this.
However, Suyyash says that his experience in the "Bigg Boss Nau" house taught him how to live with people he doesn't like.
He also stated,"I am short tempered, but I have learnt to be a little calm; learnt to live with people I do not like. In life, if one doesn't like a certain person, we have the option of walking out, but in the show, one had to see that person everyday all the time. You have to talk to the person as well".
Post his eviction from the reality show, Suyyash has come up with some 'shocking' revelations about the reality show and its contestants:
1. Suyyas Rai, was quite amazed when he was eliminated from Bigg Boss 9 as he wasn't expecting it at all. While talking to a leading daily, Suyyash stated that "When I came out and checked out the voting details, I was the second highest this week after Mandana. But then I put 2 and 2 together and I realised how it goes about! I was the captain of the house I should have been immune according to the rules mentioned, but maybe that's how it was always supposed to work! The show will only keep people who benefit them, benefit their TRPs'! Neither is it scripted, nor is anyone given a cue on how they need to behave inside! Maybe, I was lacking somewhere so it was time for me to leave! But I have no regrets against anyone! It's a show and they have all the rights to play on the editable! At the end of the day, it's business right? There can be only one of the match and we need to accept that."
2. On being quizzed if it was host Salman Khan that decided the elimination, Suyyash straight away denied it. He said, ""Why will he decide the eviction? He has much better things to do in life! He is the host and he's simply doing his job on the show! See if he genuinely likes someone he will make sure he corrects that person if he/she is going wrong! Atleast he did that too me! He genuinely asked me to apologise to Mandana for being harsh on her and I respected that! So I can openly comment about Salman sir that he has NOTHING to do with eviction!"
3. Suyyash also talked about the contestants of Bigg Boss 9, and ended calling Rishabh Sinha a Rishabh Sinha a pervert. He stated, "Pervert is an understatement for this man! There is no problem in being a pervert but when you cross that line, then you are a c#$%t! Sorry to say, but that's what he is! He has said things about girls that are really, really bad!"
4. Talking about Mandana Karimi, Suyyash was quite confident that the Iranian beauty will get evicted in the 16th week because of her forthcoming adult comedy 'Kya Kool Hain Hum 3'. "I can give you in written that Mandana is going to leave the house on the 16th of this month. Now that's according to my calculation! That too because her film Kya Kool Hain Hum 3 is releasing on the 22nd of January so the makers will take her out to promote the film, physically outside the Bigg Boss house! They can't only play on Bigg Boss ka promotions", he was quoted saying.
5. Suyyash also opened on his grudges with ex-contestants Ankit Gera, Roopal Tyagi and Digangana Suryavanshi. He said, "Ankit and Roopal were brought on the show because they were ex-lovers and the channel hoped to see some spark between the two! But yeh log dosti karne lage." If they wanted to patch up, they could have might as well gone to a coffee shop why on a show like Bigg Boss? Similarly, Digangana's parents have made statements that they spent so much money in getting votes for Dig but she still got evicted! Now that's so stupid! It's a game yaar! I dunno what is with the ex-contestants but I am glad I was a part of this show and it's time to move on!".