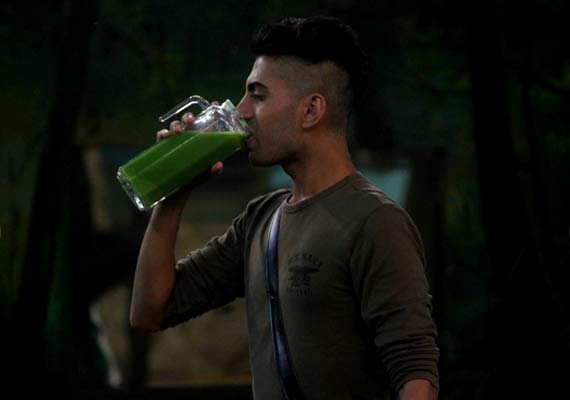 Now, Karishma is asked about two persons who do less work or don't work at all. Karishma takes Sonali's name and after much thought she takes Sushant name as the second person.
The caller asks Karishma to convince Sushant and Sonali to drink green chili juice and an egg yolk concoction. Karishma tells Sushant that if does not perform the task, he will get nominated. Poor Sushant believes and agrees to drink the chili drink. After much effort, he gives up and goes away to soothe himself. Karishma gets worried and tells the caller that is it alright if Sushant leaves the task and agrees to get nominated as a penalty.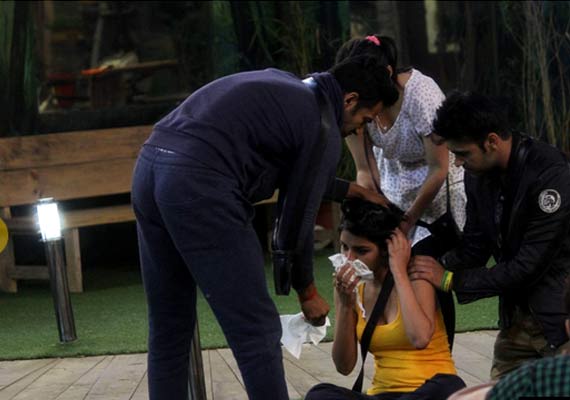 After this, Sonali is asked to have a salty egg yolk drink. However, she gives it a try, but the caller asks Karishma to stop Sonali and let her free from the task.
After completing the given tasks, the caller asks Karishma to convince all the housemates to cut down their week's ration to half and keep it in the store room.