Follow us on New Delhi: Bigg Boss 8 episode begins with Sonali blaming Ali, at night, for sneaking his hand to touch her inappropriately under the blanket. Ali apologises for his act, but Sonali refuses to hear anything. When Sonali leaves the room, Sushant tells Ali that he should not do such things, as she is not comfortable with him. Karishma and Diandra discuss the issue.
Ali follows Sonali to the kitchen and also tries to apologies but Sonali gives him an earful for his inappropriate action. The next morning, Puneet criticises Ali for his misbehavior by saying, "aapko tameez nahin hai? Apki maa-behen nahin hai?" Gautam and Pritam learn about the issue from Sonali and say Ali is going to be a dead duck now.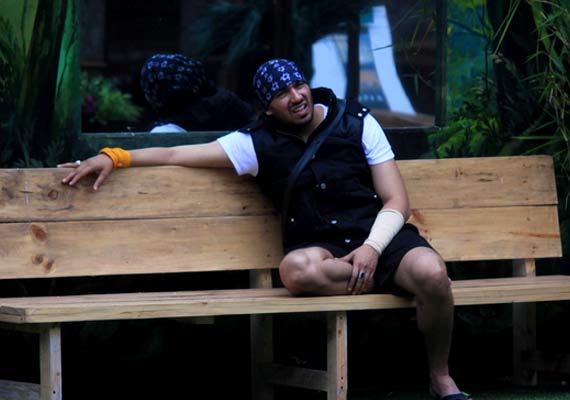 Later, Upen is seen having a face to face conversation with Puneet and group. Upen takes an offense at Puneet's remark for the former's relationship with Soni. Pritam tells Upen that how Ali had bad mouthed about him by telling them how are other inmates talking about Upen having fun with Diandra on TV.