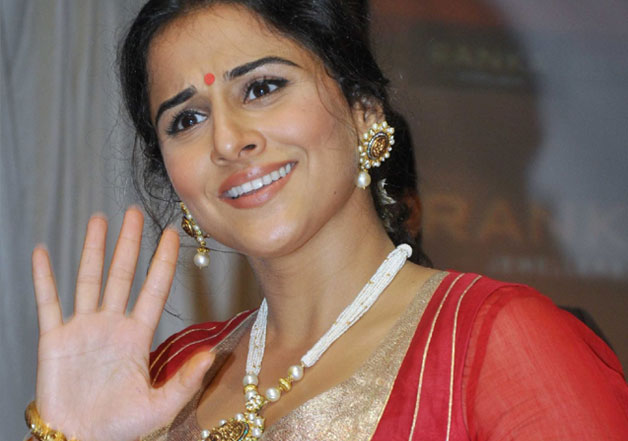 Noida: Vidya Balan is among the noted actors of the film industry. Married to Siddharth Roy Kapur, the lady today wears branded jewellery and clothes but things were not the same earlier.
Vidya, while reminiscing her younger days, says she used to wear jhumkas worth Rs 5 at one point of time.
The actress, who exudes elegance when dressed in saris teamed with traditional jewellery said this while attending an event as the ambassador of Signature Senco Gold and Diamonds on Wednesday.
Talking about what kind of jewellery she likes, Vidya told the media here: "I am a fan of traditional jewellery work more than modern style. For making appearances, wherever I wear mostly saris, I mostly pick jhumkas.
"I started with small jhumkas which we got for Rs 5, and by god's grace I have now progressed... I sometimes wear those small jhumkas parents get you made as children when I am not in the mood to dress up much."
Vidya was here to inaugurate the brand's showroom, which showcases a range of gold, diamond, platinum and silver jewellery. The legacy of Kolkata's craftsmanship in jewellery design can be experienced in the bridal and light-weighted jewellery section as well.
The brand has opened its stores in Noida and Gurgaon as well.
"We are increasing our footprints pan-India keeping the growing demands of our customers in mind. These are our first showrooms in Noida and Gurgaon, and we had tried keeping different collections from all our categories to cater to the market demands," said Sankar Sen, Managing Director at Senco Gold and Diamonds