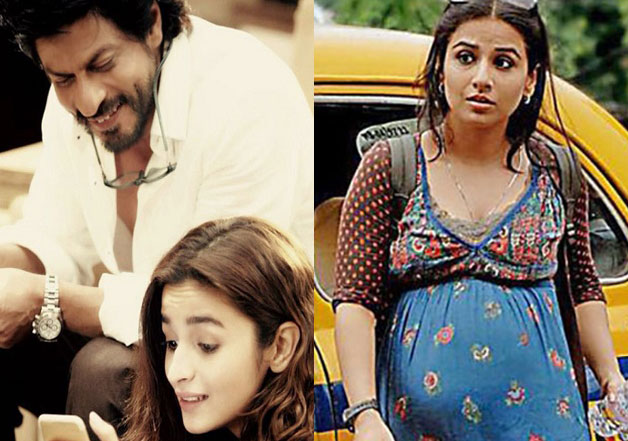 New Delhi: Alia Bhatt starrer 'Dear Zindagi' has kept tabloids busy since the first looks of the movie were released yesterday. The makers devised a really interesting way to introduce the movie to cine buffs.
As a part of this unique way, Alia wrote letters addressed to 'Zindagi' emphasising on the problems of her life. Her dilemma in letters was solved by superstar Shah Rukh Khan.
This way of giving an insight to the movie struck quite the chord with people. While this has raised the excitement of the movie which could translate in big money at the box office, it seems that earning box office numbers won't be easy for this Gauri Shinde directorial.
If reports are to be believed, 'Dear Zindagi' will clash with another big movie at the box office; Vidya Balan and Arjun Rampal's 'Kahaani 2'. The release date of November 25 was earlier booked by the sequel of the 2012 movie which means that the Alia Bhatt starrer will have to go head on it.
Now, this might bring the makers of both the movies to a tough ground.
On one hand, there is Gauri Shinde's movie which seems to promise a new kind of story. It was being suggested that in 'Dear Zindagi', SRK will romance Alia Bhatt but turns out the reports were baseless. It is being said, in the movie Alia plays the role of a young filmmaker on the lookout for a muse for her next movie. In her quest, she meets men from different walks of life played by actors Aditya Roy Kapur, Ali Zafar, Angad Bedi and Kunal Kapoor.
While this story focuses on the female protagonist, its competition at the box office too does the same. Given the success of 'Kahani', cine buffs will expect the same nail biting storyline this time as well. Also, 'Kahani' has built a fan base so challenging that would also be difficult.
Now we will have to wait and see if the makers choose for a head on collision or shuffle the dates for a solo release.