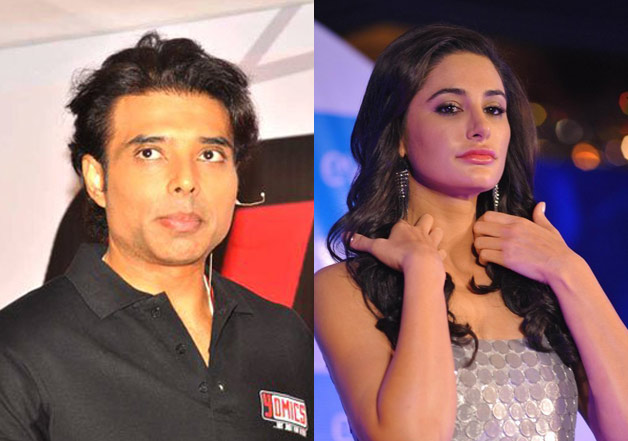 New Delhi: Actress Nargis Fakhri's abrupt trip to New York raised many eyebrows. Nargis, left for the United States, leaving the promotions of her upcoming comedy film 'Housefull 3' and not even waiting for the viewer's verdict on her last release 'Azhar'.
Many gossipmongers believed that Nargis' exit has a lot to do with Uday Chopra. Reports were rife that her boyfriend Chopra had called off their wedding leaving Nargis heartbroken prompting her to leave the country.
After days of silence on the matter, Uday Chopra clarified that this is not the case. In a tweet he said that Nargis and he are still good friends and these rumours are rubbish.
Though, when Nargis flew to New York, her spokesperson made it clear that her trip has nothing to do with her personal life, still the Uday connection did not fade away. Her spokesperson had added that due to tight schedule, Nargis' health was taking a toll so she went to NY.
Also Read: Finally! Uday Chopra breaks his silence on his 'rumoured' break-up with Nargis Fakhri
Following the declaration tweet, Uday has once again tweeted something for Nargis. In his latest tweet to the 'Rockstar' star he said that he broke the rule of not responding to gossip.
Here is his tweet:
Hey @NargisFakhri remember when I said I don't respond to gossip. Well, I just broke that rule. Had to do it!https://t.co/olXpls0Yno

— Uday Chopra (@udaychopra) May 18, 2016
Uday Chopra, the younger son of legendary filmmaker Yash Chopra had a very short lived career in Bollywood. On the other hand, Nargis who debuted with 'Rockstar' hasn't been able to become a critic favourite. She recently said that she doesn't pay much heed to reviews and five years into industry, she understands it better now.