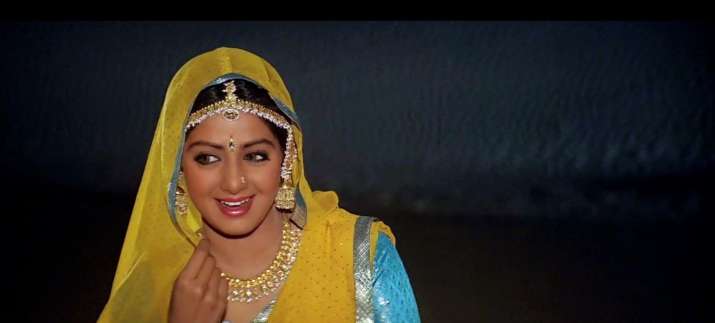 Making a comeback after 15 years with English Vinglish in 2012, Sridevi proved to the world that she was still the star that she was, a rare gem who ruled Bollywood despite not being in action for long - she was last seen in 1997 film Judaai. She was still the crowd puller in English Vinglish. With Mom, she again proved that she will not have to fit in, but she still has roles written for her. That's the humble and shy Sridevi who was spectacular and vibrant once the cameras were turned on. 
Do you know Sridevi's 1990 Film Lamhe was Farhan Akhtar's first job. Farhan Akhtar, this morning, shared a nostalgic post on Instagram. 
He posted a still from her film 'Lamhe' and wrote, "My first job in 1990 was on Lamhe and this song Megha Re Megha was the very first time I saw this legendary actor create her incredible magic on screen. From Sadma to Chaal baaz, from Mr India to Chandni, it was impossible to take your eyes off her when she appeared on screen. A true star. A gifted actor. A woman with tremendous dignity. Gone too soon. RIP Sridevi. 
She was one of the highest paid actors in Bollywood in the '90s. Once when Boney Kapoor approached Sridevi's mother for Mr India, she quoted 10 lakhs, Boney signed her for Rs 11 lakhs. Such was her aura that was known as the first female superstar of Bollywood. 
Sridevi died on Saturday in Dubai, where she was attending the wedding of actor Mohit Marwah and Antara Motiwala. With Sridevi's death, yet another star will fade away, and there will never be another Sridevi again. Her funeral will take place on Monday.
Here is the last time Sridevi danced with husband Boney Kapoor, she is seen hugging him tightly.
Also Read:
Sridevi dies of cardiac arrest | Updates