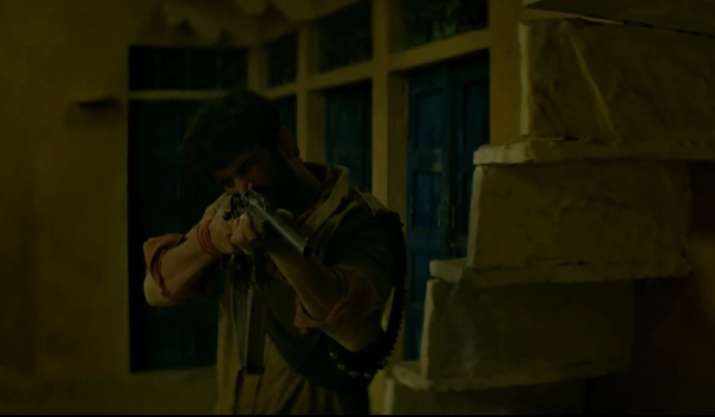 Sushant Singh Rajput has his hands full for the coming year. Though in 2018, he featured in only one film Kedarnath with Sara Ali Khan. But it looks like the actor is gearing up for many big releases in 2019. One of them is Sonchiriya. The title of the film means a Golden Bird. This title was given to India before it was plundered by a number of invaders. The film stars Sushant, Bhumi Pednekar, Manoj Bajpayee in the lead roles. The film, directed by Abhishek Chaubey is all about the dacoits, rebels and bounties in the Chambal ravines.
Sonchiriya is going to be a challenge for Sushant Singh Rajput and Bhumi Pednekar whom we have seen in less-violent roles. Bhumi is three films old, in which she played the roles of a bride-to-be, a fat wife and a socially aware woman. In none of these films, we've seen her wielding guns or thrashing the bad guys. Sushant, who is often dubbed as the chocolate boy of Bollywood, will be seen in a deadly avatar. Ashutosh Rana, who has already stunned us with his antagonist role in Dushman, is all set to surprise us once again.
Sonchiriya's teaser doesn't tell much about the film. Throughout the trailer, you can see men running amok with guns in their hands, puncturing a hole in the skull whoever comes in the way.
Director Abhishek Chaubey has already proved his mettle with Shahid Kapoor and Alia Bhatt starrer Udta Punjab. Let's see how this film fare among the audience. Sonchiriya is scheduled for a February 2019 release.