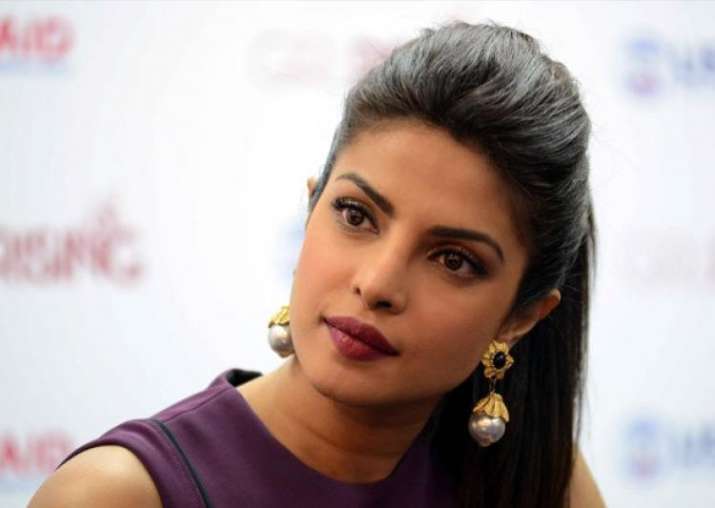 New Delhi: Priyanka Chopra is one of the leading actresses of B-town. The diva, who has won accolades in India, is now all set to take over Hollywood as well.
Indeed, Priyanka enjoys a huge fan following across the world; however, there are some people, who aren't much fond of the actress and her success,
We are talking about her ex-manager Prakash Jaju, who doesn't shares cordial terms with PeeCee.
Jaju, recently, made it to the news after he stated that the 'Barfi' actress had tried to commit suicide thrice during her struggling days. His remarks had come after TV actress Pratyusha Banerjee committed suicide earlier this month.
While his remarks sparked up a controversy, PeeCee chose to stay mum over this. However, her mother Madhu Chopra did give an apt reply to Jaju.
But looks like now Priyanka has decided to speak up on the issue.
During a recent media event, when the diva was quizzed about Prakash Jaju's suicide remarks about her, Priyanka vehemently denied all his claims.
"This is utter… First of all, it's so sad that Indian media has given credibility to the man, who was in jail because of harassing me, without checking the history who the person is. So, I have nothing to say because there is no credibility to this person, who media is giving credibility to," PeeCee was quoted saying.
Priyanka also spoke about Pratyusha Banerjee's suicide case and finds it disappointing that finger has been pointed at the entertainment industry.
"Why don't we talk about those women, who commit suicide because they were harassed by the mother-in-laws or being beaten in their homes? Or they kill themselves because they are unhappy in their homes? It's so easy to turn around and say about the showbiz world."
Priyanka condemned those, who are talking ill about the actress without even finding the actual truth.
"Nobody knows the truth. Nobody ever tried to find out what the poor 24-year-old girl was going through… And as usual, people are dissecting her life. People are unnecessarily talking about her, not giving her and family the respect they deserve right now."
Currently, Priyanka Chopra is busy shooting for her first Hollywood movie 'Baywatch' which is expected to release in January 2017.