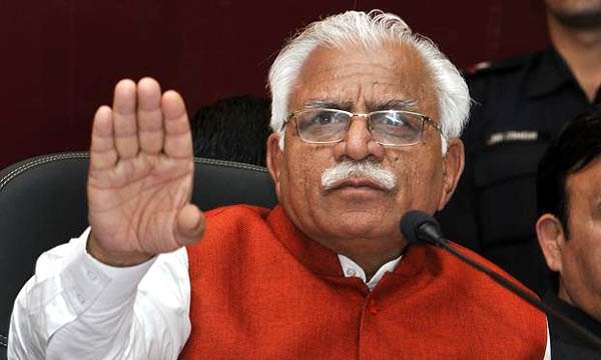 Haryana Chief Minister Manohar Lal Khattar said any decision on permitting screening of controversial film Padmavati will be taken after the decision of Central Board of Film Certification (CBFC) comes out. Nobody would be allowed to hurt the sentiments of people belonging to a particular community, Khattar told media. He has headed BJP government in Haryana since October 2014.
When his attention was drawn towards the remarks made by Surajpal Singh Ammu, Chief Media Coordinator of the BJP in the state on "Padmavati", Khattar said these were personal views of Ammu and the state government had nothing to do with it.
The party had also issued a showcase notice to Ammu, he said. "I understand that a complaint has also been filed" against him and the law would take its own course, he added.
Ammu was booked under Section 506 (criminal intimidation) of the Indian Penal Code at Gurugram's Sector 29 police station on Tuesday on the complaint by a fan of the film's lead actress Deepika Padukone and director-producer Sanjay Leela Bhansali.
Pawan Kumar, a resident of Gurugram's Chakkarpur village, said in his complaint that his "feelings were badly hurt" by Ammu's statement who had announced Rs 10 crore reward for beheading Padukone and Bhansali.
Ammu on Tuesday dared Haryana Police to arrest him. He said he stood firmly by his statement whether he remained in the BJP or not.
He said he gave the statement as a Rajput and not as an office-bearer of the party. Ammu had doubled the bounty on the heads of Deepika and Bhansali to Rs 10 crore and also issued a threat to break the legs of actor Ranveer Singh, who plays ruler Alauddin Khilji in the film.
Sanjay Leela Bhansali's film Padmavati was scheduled to be release December 1. The release has been deferred until further notice. The film has been mired by backlash from right-wing groups for allegedly distorting history and showing the revered Rajput queen Rani Padmini in bad light. Even though Bhansali himself cleared the air surrounding film, the protests seeking ban on its release are still spreading across the country.
(With IANS Inputs)