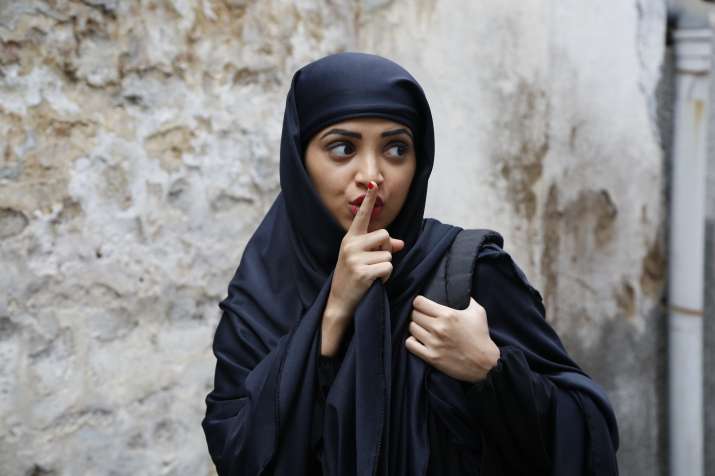 The much controversial and anticipated movie of the year 'Lipstick Under My Burkha' will be out in a day. Many of the Indian cinema lovers must be waiting with a bated breath for the film to release. The trailer of the film launched with a catchy line 'The film which they don't want you to see', where 'they' clearly indicating the CBFC board. The very first question that popped on my mind was why anyone would like to ban a movie as realistic as Alankrita Shrivastava's Lipstick Under My Burkha. I couldn't find my answer as the decision to ban the film wasn't rational enough. But while watching the movie, I mentally took notes of the reasons why this movie shouldn't be missed by any movie buff in India or any other part of the world. So, here we go. 
Read the full review here: Lipstick Under My Burkha Review: From libido to liberation, movie reveals facets of women a man needs to know
A teenage girl, an about-to-marry woman, a housewife and a widow, story of all under one umbrella
I don't remember any other movie that furnished the cinematic needs of every kind of movie goer. But Lipstick Under My Burkha has something for women of all the age groups. A teenage girl would immediately relate herself with Rehana Abidi (Plabita Borthakur) while a 50-s something woman would sympthaise with Usha Thakur (Ratna Pathak). Leela (Aahana Kumra) narrates the plight of every woman who's forced to marry against her will. Shireen (Konkana Sen Sharma) is the character every woman will sympathise with. 
The story takes a deeper dive into the hidden nooks of a woman 
A woman is not just a pair of breasts and a baby-bearing machine. She's more than just that; a universe full of dreams and fantasies. We couldn't be more thankful to the makers of the film to bring the muffled emotions of a woman to the front. This movie sheds light on the fact that sexual desires are as normal as the sun and moon is. It doesn't come with an on and off button. (Sample: Usha Thakur's sexual desires which were peaking at an age of 55). 
The movie shows there's lot more to a woman that men need to know 
A woman doesn't need to pampered all time, that would be too much to want. But all a woman wants is to be loved and respected. Shireen only wanted her husband to acknowledge her job, regardless of how low-paying it was. She wanted her husband to pay attention to the rest of her body, while her husband only focussed on satiating his own needs during sexual intercourse. Leela's lover (Vikrant Massey) never understood her dreams and hence, failed to give her the support she needed. 
The movie is far away from idealism, which makes it the one of a kind 
Take any movie of Bollywood except a handful, every movie shrieks sheer idealism. While watching a movie, we have this somewhere in the back of our mind that it's all imaginary and nothing of that sort happens in real life. But Lipstick Under My Burkha is as real and blatant a movie could ever be. 
Several issues like marital rape, peer pressure, patriarchy tackled with utmost sensitivity 
The movie sheds light that it is 21st century and issues like marital rape is muffled like it never existed at first place. Shireen is subjected to sexual assault by her own husband every night but no one knows let alone raising the voice. On the other hand, when the society finds out about Usha Thakur's hidden sexual pulp-fiction books, they ostracize her. Rehana on being subjected to bullying by her seniors resorts to extreme step of shop lifting. We'll always remain at a hand's distance from development until we tackle these issues instead of denying their existence. 
Lipstick Under My Burkha is Alankrita Shrivastava's directorial which features Konkana Sen Sharma, Ratna Pathak, Aahana Kumra and Plabita Borthakur in the lead roles. It is slated to release on 21st July 2017.