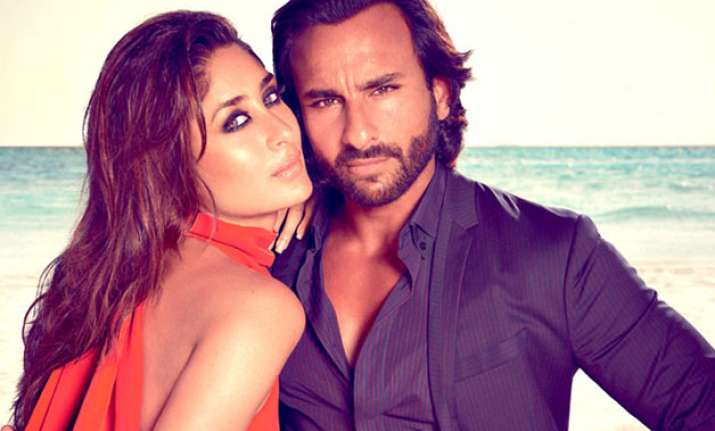 New Delhi: Bollywood actress Kareena Kapoor is known to be quite choosy when it comes to movie selection. Apart from a being a brilliant actress, the diva is a perfect and dedicated wife too.
But looks like her dedication for her hubby Saif Ali Khan, has started taking over her career decisions as well.
As per the recent buzz, Kareena Kapoor, who was reportedly roped in for 'Badshaaho' opposite Ajay Devgn, has now opted out of the movie.
And if the gossip-mongers are to be believed, the reason behind her quit is her hubby dear Saif Ali Khan.
"Saif and Kareena were both offered roles in the film but the makers wanted Saif to take a fee cut. Saif was very clear that he wouldn't do that and turned down the offer. Kareena too decided to opt out as it wouldn't suit her to do a film that was unfair to her husband," a source reportedly told a leading daily.
Currently, Kareena Kapoor is busy promoting her upcoming movie 'Ki and Ka' opposite Arjun Kapoor which will hit the theatres on April 1. She is currently shooting for her next movie 'Udta Punjab' also starring her ex-flame Shahid Kapoor, Alia Bhatt and Diljit Dosanjh.