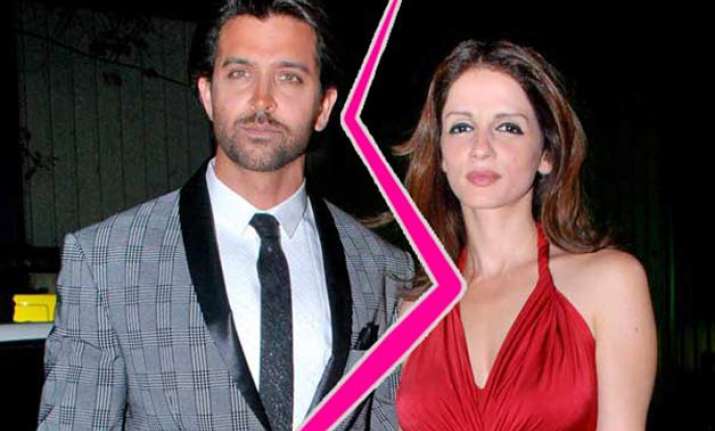 New Delhi: Hrithik Roshan and Sussanne Khan, the once ideal couple, broke their 14 years of marriage in the year 2014. Their divorce news came as a shocker and broke the hearts of their friends and well wishers.
Considering their cute love story it was hard to digest the separation.
Hrithik and Sussanne were childhood lovers who grew up and married each other. They were blessed with two lovely kids but sadly their 'happily ever after' period didn't last longer.
So, recently, a fan asked Hrithik about his failed marriage with Sussanne Khan.
"Your love story was too cute & ur innocence always added charm to it! Sad it didn't work out, but hope you still believe in love?!"
To this, Hrithik gave a rather surprising answer. He said:
"How can I not? I'm so full of it!"
Ummm.. So we can expect to see the currently 'single' Hrithik getting mingle with other ladies in the future.
Though, reports of him dating megastar Amitabh Bachachan's married daughter Shweta Bachachan- Nanda are rife, we would wait for the 'confirmed' news to call it a love affair for Hrithik Roshan.