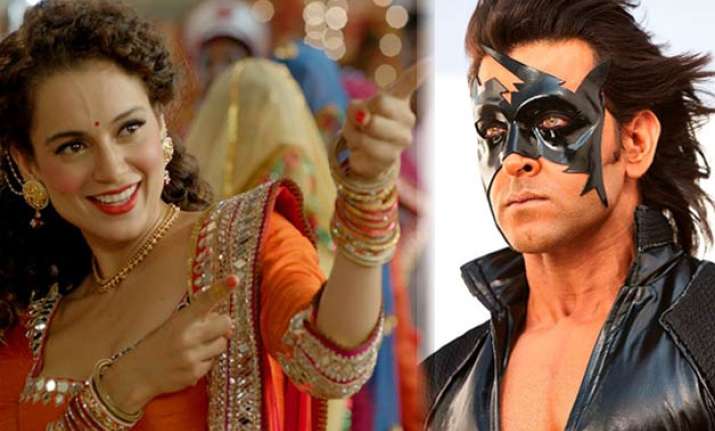 New Delhi: The war between the two ex-lovers Kangna Ranaut and Hrithik Roshan has taken a really ugly turn with both slapping legal notices on each other.  While Hrithik has blamed Kangana for defamation, the Queen actress has accused 'Krrish' actor of threatening and intimidating.
After keeping quiet on the allegations and counter-allegations for days, Hrithik Roshan finally broke his silence and issued a public statement on Thursday. In response Kangana too issued an official statement claiming that Hrithik is doing it to gain sympathy and save the face value. .
Here are the key points of Kangana Ranaut's statement issued by her lawyer:
1. Hrithik's public statement is nothing but an effort to gain sympathy
2. Hrithik cannot wash his hands off the matter now after having criminally threatening Kangana
3. Kangana has never addressed him as 'Silly Ex'. It's Hrithik who has used the term in the legal notice.
4. Hrithik is himself giving the fodder to tabloids and Kangana can not be blamed for it.
5. Hrithik has made false statement that he didn't know Kanagna socially. If that were the truth, then how he was attending Kangan's private birthday party with his entire family and Kangana was attending his party besides his sister's and his father's birthday party as well.
6. There is enough proof on public platform, which sufficiently proves that Mr. Hrithik Roshan's is lying.
7. There are now new claims that my client was not co-operating with the police to help with investigation of Mr. Hrithik's complaint. These claims are as false as his other claims.
8. My client was never ever asked for any co-operation in the said matter by any person for obvious reasons. The fact that Mr. Hrithik waited for seven months to lodge a complaint says it all.
9. Now pursuant to receipt of my notice the complaint is once again being looked into by Mr. Hrithik Roshan, only as a face saving strategy.  
10. Mr. Hrithik Roshan specifically claims to have received 50 unsolicited emails per day from my client for about 601 days (as calculated from 24th May 2014 upto 16th February 2016). Accordingly he should have received more than 30,000 (thirty thousand) emails from my client as against his own alleged claim of receiving only 1,439 emails from my client during the said period.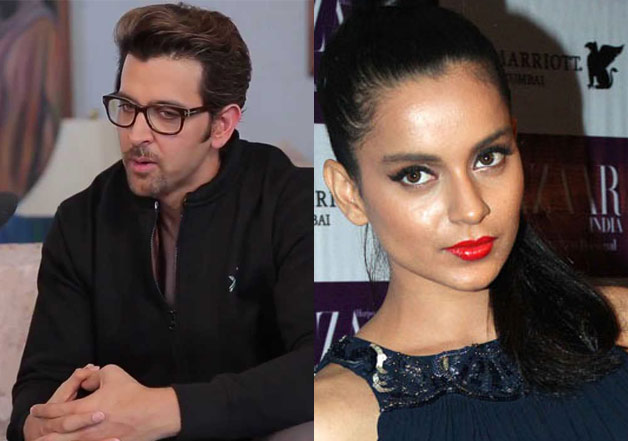 Hrithik Roshan had issued the public statement through a publicist but didn't mention Kangana's name in it. He said that somebody is harassing him through a fake email-id and highlighted that since it's a matter related to mental health he kept quiet for two years.
Take a look at the key points of Hrithik's statement
1. Anything private that becomes public gives rise to speculation and unnecessary controversies simply because the general public is not privy to the whole truth
2. I followed the legal path to resolve the matter in question so as to keep it private. It was a breach of ethics to reveal the contents of a private legal notice.
3. Dignified silence is dignified up to a point, but there comes a time when the silence needs to be broken to protect one's name, family and image.
4. The mail id hroshan@email.com does NOT belong to me. I had filed a complaint in this regard with Mumbai Cyber Crime cell on 12 December, 2014 when I learnt of this impersonator communicating with said person. I have absolutely NO CONNECTION with this ID.
5. My complaint was reactivated on March 5, 2016 and the crime unit has made headway in tracking this person down. Once that is done, the matter can be laid to rest.
6. And finally, I believe that mental health is a grave and crucial issue which merits serious discussion. I would never address it flippantly nor use it as a personal attack. Any allegation to the contrary is a misrepresentation of facts.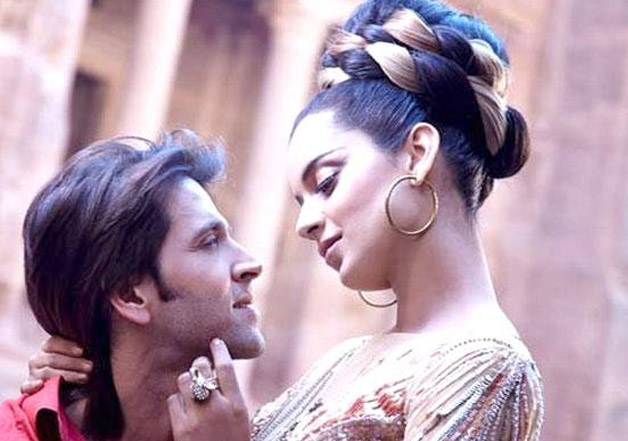 The Hrithik-Kangana controversy broke out earlier this year in January. During an interview Kangana was asked if Hrithik had asked the makers of 'Aashiqui 3' to not cast her in the movie, to which Kangana replied in affirmation. She said "Yes, many lame rumours are doing rounds, even a dumb ass can tell where these rumours are coming from. I don't know why exes do silly things to get your attention. For me that chapter is over and I don't dig graves."
Her statement didn't go down well with Hrithik, who gave her a rude reply on Twitter saying, "There are more chances of me having had an affair with the Pope than any of the (Im sure wonderful) women the media has ben naming.Thanks but no thanks (sic)"
Since then, the rivalry between the two ex-lovers is seeing no end. Hrithik has issued the legal notice of defamation against Kangana on her very statement of calling him a 'silly ex'.
In response to Hrithik's legal notice, Kangana too slapped a legal notice accusing Hrithik of threatening her. The notice says that since Kangana hasn't taken any name in her statement thus she can not be blamed for any defamation case.