Follow us on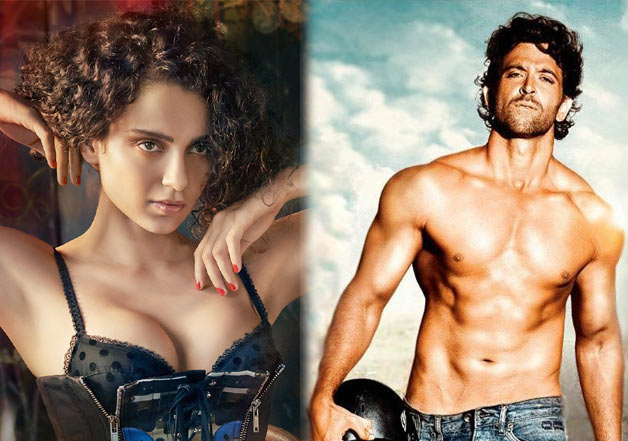 New Delhi: Ex-lovers Hrithik Roshan and Kangana Ranaut have just joined the list of celebrity couples who have washed their dirty linen in public.  
After months of cold war, the two have come out in open and have slapped each other with legal notices. While Hrithik has blamed Kangana for defamation, the Queen actress has accused 'Krishh' actor of threatening and intimidating.
Apart from this, there have been numerous dirty allegations that the ex-lovers have so far made it on each other, making it a nasty affair.
However, there was a time that the couple was madly in love each other. According to media reports, Hrithik had proposed Kangana in Paris with a ring and the two were actually engaged.  
And now we have some sensational details about their love affair, something which proves that they had an intimate relationship.
A source revealed to a leading daily that Kangana and Hrithik often exchanged erotic texts and nudes, while they were together.
"There were blind items appearing in gossip column, stories put out that Hrithik had Kangana thrown out of the race of contenders for Aashiqui 3 when he was in talks with Bhushan Kumar and Mohit Suri for the musical. There were also murmurs of Kangana sending him erotic texts and nude pictures of hers and Hrithik's co-stars messaging her to stay away from him.

Sure they exchanged intimate texts like any normal couple does, but she never texted his co-stars. We never imagined that Hrithik would stoop so low to tarnish her reputation," said the source.
Well! If the above mentioned is true then surely the reputation of the two stars is at stake with thier personal details coming out like this. We wonder what's next on the list.
What do you think about the whole Hrithik-Kangana rivalry? Tell us in comments below.