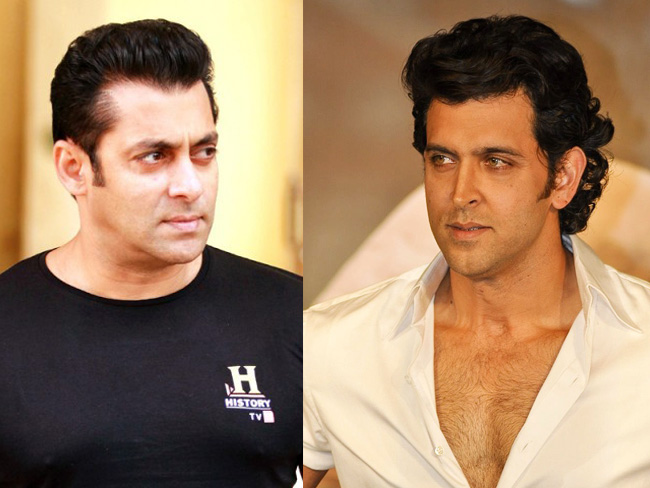 The Greek God of the industry Hrithik Roshan can make women go week in knees. The handsome hunk has not only awed Indians, but now the world has accepted this fact. Hrithik Roshan makes it to the list of list of Top 10 Most Handsome Faces in the World. The actor stood third on the list. His killer smile and terrific dance moves have already won million hearts with girls swooning over him.
An online poll was conducted on worldstopmost.com, in which the actor came third after two good looking personalities Robert Pattinson and Tom Cruise. But, he was not the only Bollywood actor to secure his place as superstar Salman Khan also marked his name on the list. The 'Sultan' actor was on seventh position.
Salman defeated Brad Pitt and Hugh Jackman to be at number seven.
Well, these actors had already mesmerised people with their persona. Be it their hot physique or their unique style, both Salman and Hrithik had proved ample of times that they suited best for the position. This is indeed good news for all their fans.
Apart from these two hotties, Johnny Depp, Billy Unger, Omar Bokran Al Gala, Tom Hiddleston were some charming faces that made it to the list.