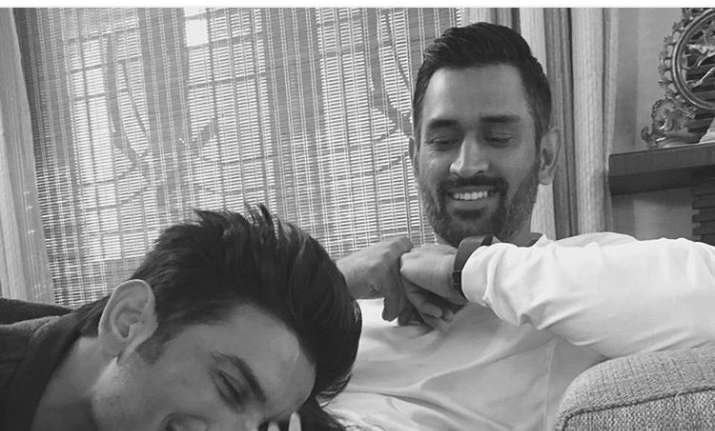 Mahendra Singh Dhoni and Sushant Singh Rajput have been busy promoting the cricketer's upcoming biopic 'MS Dhoni: The Untold Story'. 
It is among the most highly anticipated movies of this year featuring actor Sushant Singh Rajput in the lead role.
We have been seeing many pictures of our captain cool and heartthrob actor Sushant Singh together in recent times. However, Sushant on Sunday Instagrammed a picture of the duo with Dhoni's lovely daughter Ziva. 
His caption reads, "Ziva Cuteness Personified". 
Sakshi Dhoni has captured an absolutely adorable moment where Sushant was playing with Ziva, who was comfortably lying on daddy Dhoni's lap as he looks at her smiling.
Sushant, who's known to share a special bond with little adorable girl, Ziva, can often be spotted playing with the her.
'M.S. Dhoni: The Untold Story' is all set to release on September 30, 2016 and also stars Kiara Advani, Disha Patani and Anupam Kher.