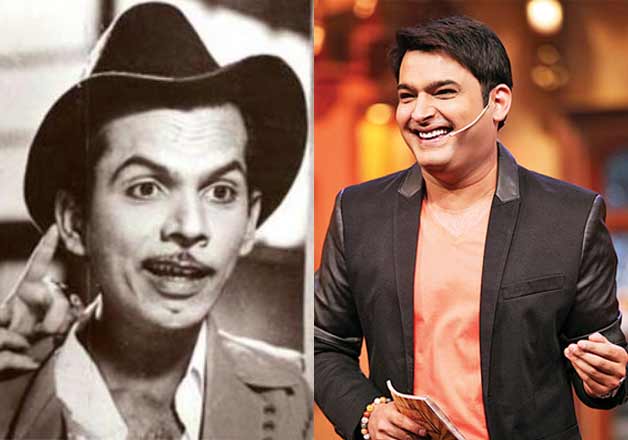 New Delhi: Humour plays a key role in our lives. Imagine a life without any fun or laughter. Boring, isn't it? Cinema, they say, acts as a mirror to the society. So, comedy as a genre of cinema, has been among the favourites for the audiences.   
However, Indian comedy has changed drastically over a period of time – both in terms of content and its delivery across platforms. Comedy has witnessed several eras and has grown evidently throughout its journey through Bollywood.
Comedy, as a genre also has several forms and thus appeals to a different array of audiences. The appeal of a certain form of comedy could lighten someone up and disgust another at the same time. That is how art is meant to be perceived after all. The problem comes when, as critics say, we blindly start following the West, forgetting that India, despite its smartphone and internet penetration, remains a conservative country. Lines between comedy and insult and flirtations and vulgarity may appear thin, but are actually not.
No surprise then that recent times have seen comedy become a trigger behind several debates that have enraged many in the country. The recent example is that of Tanmay Bhat, whose Snapchat video on national icons Lata Mangeshkar and Sachin Tendulkar, earned him flak from everywhere. Not that the group is new to controversy; it had received mixed reactions to the Bollywood 'Roast' it organised sometime back.  
Evolution of Comedy
There was once a time when humour was limited to the silver screen and had its own aura.
In 1950s, humour used to revolve around the common man and his struggles in life. The best example would be Johhny Walker and his evergreen songs 'Sir Jo Tera Chakraye'. Soon, the storylines for comedy films shifted and Indian cinema entered its second phase when the movies focussed on action and romance. This phase witnessed a different kind of humour. This was the time when Mehmood became the king of comedy.
Then came the third phase of Indian cinema, the phase when comedy movies started getting noticed and also turned out to be a blockbuster hit at the box-office. Movies like Chameli ki Shaadi, Angoor, Mr. India, Andaz Apna Apna and several more are apt examples.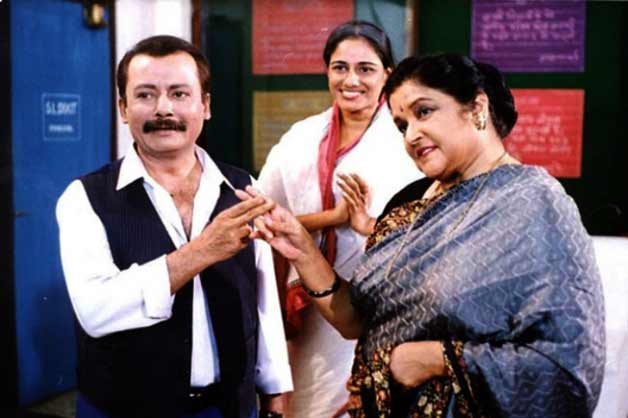 On the other hand, Indian television too couldn't escape the comic fever. Serials like Jaspal Bhatti's 'Ulta Pulta', Pankaj Kapoor's 'Office Office' and 'Zabaan Sambhal Ke' were on the roll, giving the audiences a flavour of laughter in their living rooms.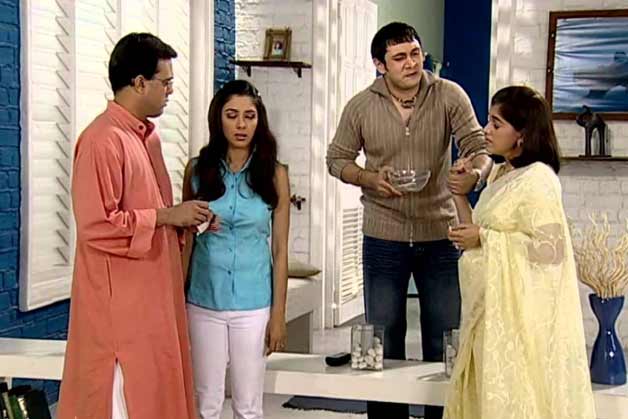 Over a period of time, the level of comedy and its reach evolved. Be it in cinema of serials, a lot changed. While that was the time of 'innocent' comedy, the trend changed with time to sarcastic shows, and we saw Sarabhai v/s Sarabhai and Khichdi. It was soon followed by the era of stand-up comedy which still continues to the rule our televisions.
Shows like 'The Great Indian Laughter Challenge' and 'Comedy Nights With Kapil' gave new dimensions to stand-up comedy. This facet of humour is what has taken its space on digital media, with several web series making their way in our lives.
Genre of comedy
When we talk about comedy, we just can't miss out the legends like Mehmood, Asrani, Rajendra Nath, Johnny Walker, Keshto Mukherjee, etc. who actually introduced humour to the Indian cinema.
Soon came the time of hasya kavi- when several artists tried their hands at humorous poetry. While hasya kavi sammelans were quite appreciated, it had its own set of audience. Two of the popular poets in this category are Ashok Chakradhar and Surendra Sharma.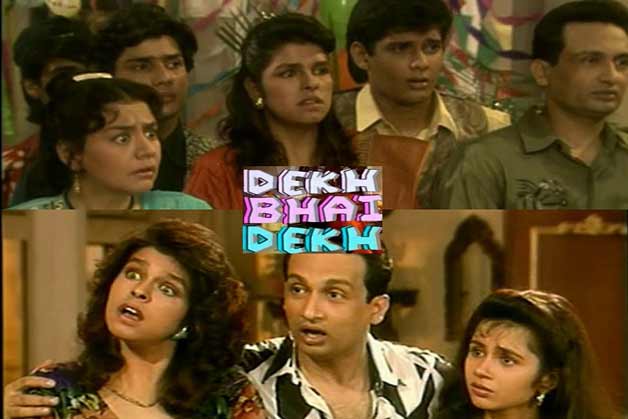 The influx of television into households created an opportunity for comedy family shows. For many of us, childhoods wouldn't have been so enjoyable without serials like 'Flop show', 'Dekh Bhai Dekh', 'Tu tu main main' and 'Hum Paanch' which gave us complete laughter riots. These shows introduced a new spectre of comedy that Indian viewers had not been introduced to.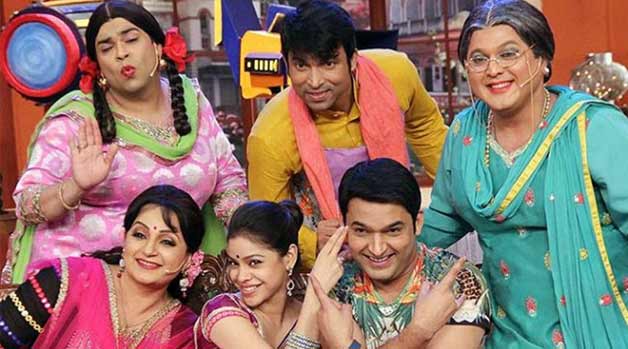 Over a period of time, stand-up comedy started taking over comedy shows. This brought to light various talented artists - the biggest example being Kapil Sharma. Several stand-up comedy shows were launched at that time – 'The Great Indian Laughter Challenge', 'Comedy Circus', led the charts. Soon, Kapil Sharma's 'Comedy Nights With Kapil' took over comedy with a storm and he became the new king of humour. Post CNWK success, several shows followed the path like Comedy Nights Bachao, Comedy Classes etc.
With the advent of television networks and platforms, several comedy shows were launched, making competition tough. Every show is in a rush to strive the top position in terms of TRP. However, somehow, this cut-throat competition is taking its toll on the quality of content in the comedy shows.
Earlier, the shows had innocent comedy, something which has given way to new lows. Now it's about double meaning jokes, poking each other, imitation, insult etc.
Change in people's perception  
One of the major reasons behind the change in the content of comedy is change in the audience. The serials show what the audience wants to see - be it adult comedy, mimicking celebs or poking fun at co-stars.
However, there has also been a drawback in the transformation. With most comics resorting to similar styles, the market for such taste has slowly begun to saturate and so has the audience's tolerance towards such slapstick comedy. Today, comedy, in many ways, faces an existential crisis, where artists have changed the way audiences look at comedy.  
Sexist, racist and homophobic jokes have become quite inherent in our culture, and demeaning someone use of vulgar words a norm.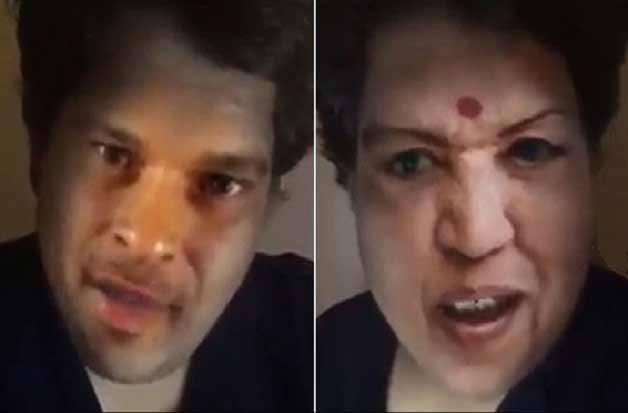 The recent example is the much hyped Tanmay Bhat controversy. The AIB member had made a video face swapping Lata Mangeshkar and Sachin Tendulkar. Tanmay received flak for targeting legends and also for his choice of words.
This is not the first case of its kind. Earlier, comedian Kiku Sharda too landed up in a controversy after he dressed as Sant Ram Rahim Singh in one of his comic acts.
Kapil Sharma too was targeted for his new show by a group of nurses in Amritsar for demeaning their image. Protesting nurses burnt Kapil Sharma's effigy in Amritsar and also filed a police complaint against him for depicting them in a vulgar way.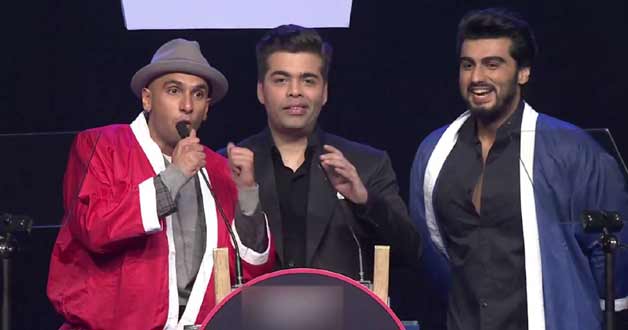 How can we forget the famous AIB controversy that landed Karan Johar, Ranveer Singh, Arjun Kapoor along with the All India Bakchod group in a big trouble. An FIR was launched against each one of them for the use of 'vulgar' content which was said to be 'against Indian culture'.
Censor Board
The censor board has a key role to play in the evolution of comedy to its growing/degrading standards. Earlier, there were hardly any movies made like 'Kyaa Kool Hain Hum'.
But now the Censor Board has changed the guidelines, and gives certification to adult comedies like 'Kyaa Super Kool Hain Hum', 'Grand Masti', 'Mastizaade' etc. Though they do ensure the movie doesn't go over the board.
Censorship, besides changing with times, also undergoes changes with change in the ruling establishment. That is one reality Indians have to live with.